Cambodia announces tougher measures to prevent spread of Delta variant
11:43 02/07/2021
The COVID-19 pandemic in Cambodia is at its peak when the daily number of new cases amount to 1,000 in the past two days, while the death toll reached the highest level.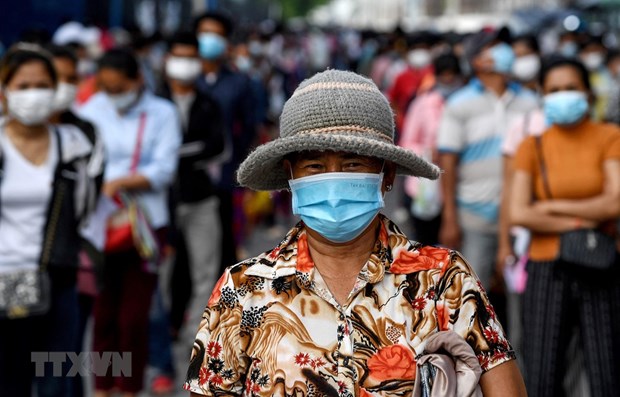 In Phnom Penh, Cambodia (Photo: AFP)

Cambodia's Ministry of Health on July 1 confirmed 999 new cases in the past 24 hours, including 132 imported cases and 867 community transmissions, and 26 deaths from COVID-19, raising the national tally to 51,384 and the death toll to 628.
Cambodian Prime Minister Hun Sen expressed concern about the Delta variant of the SARS-CoV-2 virus and it may cause a third wave of outbreak in the country.
With complicated developments of the pandemic, the PM called for tougher measures to prevent new cases. Accordingly, he asked authorities in border areas to close all border gates between the country and Vietnam and Thailand, tighten entry and exit by road, waterway and air; and carry out rapid testing for all Cambodian workers returning home.
Compulsory quarantine for those entering Cambodia from abroad is also extended to 21 days.