Boosting agricultural exports to US based on standardised production
Thứ Ba, 26/04/2022, 19:09
Standardisation of production represents the proper way to increase local export turnover of agricultural products to the United States, in which the nation raked in nearly US$3.5 billion in export turnover during the first half of this year, accounting for 27.1% of the market share.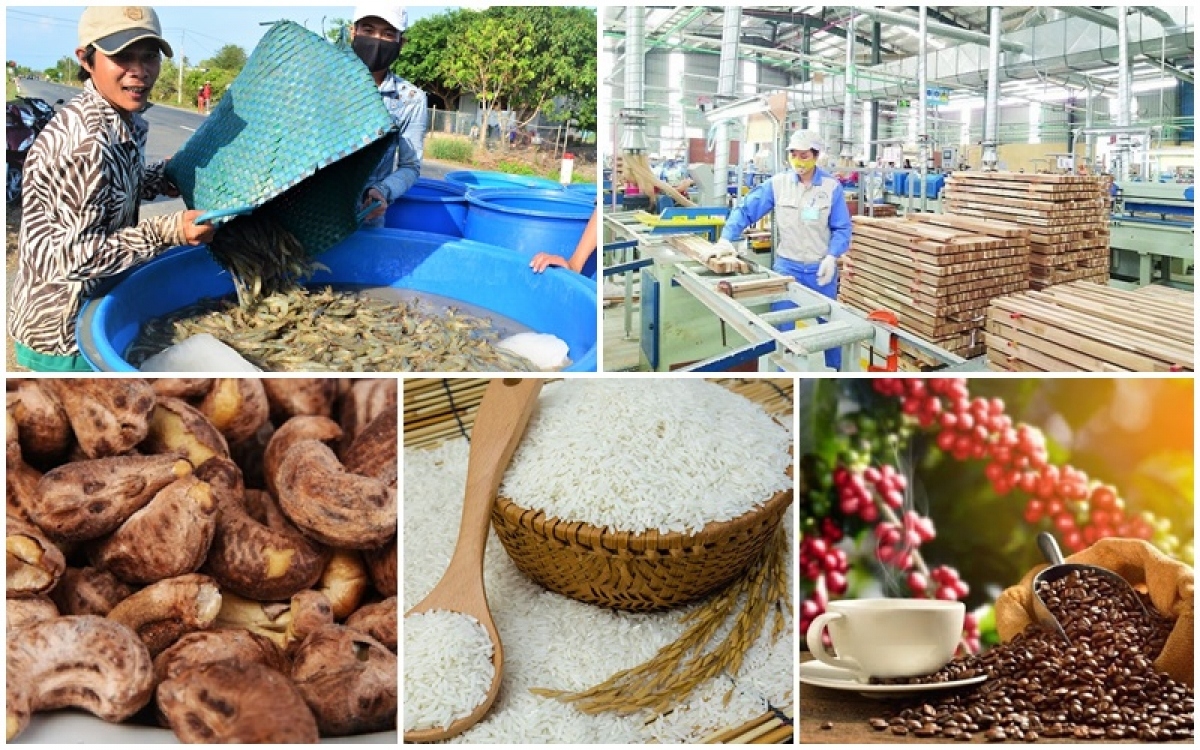 Boasting a high export turnover, the US has become the largest export market for Vietnamese agro- forestry- fishery products during the opening three months of the year.
According to details given by the Ministry of Agriculture and Rural Development (MARD), throughout the reviewed period, local export turnover of wood products made up 68.2% of the proportion of the country's agro- forestry- fishery export turnover in this market.
Positive signals can be seen in exporting agricultural products to this "super-fastidious" market which has opened up a wealth of opportunities to bolster exports to the US with a large turnover in the near future. However, according to domestic firms, agricultural products exported to the US still face plenty of difficulties, especially relating to fresh agricultural products.
At present, the US has allowed the import of six types of fresh fruit from the nation, including mango, longan, litchi, dragon fruit, rambutan, and star apple. Other fruits such as coconut and durian are only shipped to the demanding market as frozen products, whilst the export of coconuts since the beginning of the year is not as favourable as before.
According to the Department of Industry and Trade of Ben Tre province, the amount of Siamese coconut exported to the US market accounts for approximately 40%. Despite this, so far this year exports have fallen, meaning the export volume of Siamese coconut, coconut used as drinking water, of local businesses has been reduced by 50% over the same period from last year.
Standardising production to increase export turnover
According to industry experts, the US must import fruit and vegetables, coffee, tea, pepper, rubber, cashew nuts, and seafood in order to meet domestic consumption. Among US imports, wooden furniture and aquatic products achieved a large turnover, although that of rice, coffee, and vegetables remain modest. To bolster exports to this potential market, Vietnamese enterprises must commit to ensuring good quality, uniformity, and stability in each export shipment, thereby making it possible for retailers to place long-term orders.
Offering recommendations to businesses, Jolie Nguyen, a representative of Luong Nguyen Service Company, suggested that firms fully research different markets, position themselves correctly, and properly assess the potential of their products in new markets. In addition, to preserve fruit businesses need to build their own centralised preliminary processing area, whilst fruit products must be refrigerated in time to keep their value and quality throughout the shipping process.
US Ambassador to Vietnam Marc Evans Knapper said that local wooden furniture and seafood products are highly popular and trusted by US consumers. With regard to fruit and other agricultural products, only Vietnamese exporters are capable of exploiting the Asian market, although the percentage of Asians in the US is still not high. Meanwhile, other markets such as Latin America have yet to be fully exploited by Vietnamese enterprises.
Obviously, there remains ample room for local farm exports to the US, with many Vietnamese firms looking to expand their market share to the highly lucrative market. Lam Thanh Kiet, CEO of Trinh Van Phu Co., Ltd., said that the company's nutritious rice products have now entered the Austrian and French markets.
In March and April the enterprise signed a contract with a partner in the Dutch market and is in the process of negotiating with another partner who desires to exclusively bring organic rice to the US market, he continued.
Furthermore, mid-April saw 16 tonnes of agricultural products and foodstuffs, including fish sauce, instant coffee, and high-class beverages shipped to the US market by Pacific Foods Joint Stock Company.
According to details given by the firm, export shipments are produced through the value chain with a strictly controlled process of raw material selection, production and harvesting from input to consumers, thereby meeting the strict standards set out by US importers.
Alongside efforts from businesses, experts underlined the important role of ambassadors and trade counselors based in other countries in providing useful market information regarding needs, tastes, and warnings. This not only helps businesses to avoid risks and losses, but also to find export opportunities from obstacles.
Moreover, it can be viewed as necessary to continue supporting enterprises in exporting agricultural products through e-commerce channels such as launching online markets, as well as engaging in large e-commerce platforms such as Amazon and Alibaba to promote exports, they added.