Bright prospects ahead for coffee exports due to high export prices
Thứ Sáu, 25/02/2022, 21:30
There are bright prospects moving forward for local coffee exports this year with export turnover reaching US$3 million last year, according to the General Department of Vietnam Customs.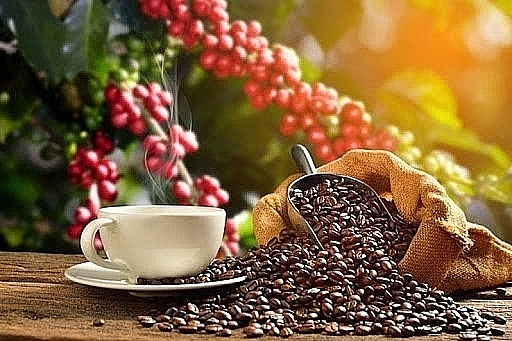 Especifically, coffee exports during the last month of 2021 witnessed a spectacular jump with 169,000 tonnes worth US$379 million, an increase of 57.6% in volume and 56.9% in value compared to November, 2021.
Most notably, processed coffee exports last year surged by 2.9% to reach US$569.46 million on-year. The nation currently exports processed coffee to more than 100 countries and territories globally, with the major markets including ASEAN, Europe, China, and the United States.
Industry experts have pointed out that the strong export growth of coffee in the final months of  last year can largely be attributed to the high price of coffee globally, thereby making a positive impact on the price of Vietnamese coffee.
This comes after December, 2021, saw the average export price of Vietnamese coffee grow by 22.8% to reach US$2,237 per tonne, thereby bringing last year's export price up 12.3% to US$1,966 per tonne compared to 2020.
This sharp rise in export coffee prices is continuing to exert a positive impact on coffee exports earlier this year.
January alone witnessed the country export over 163,000 tonnes of coffee worth US$371 million, marking a rise of 1.8% in volume and up 32.1% in value compared to the same period from last year.
Insiders have outlined that global coffee production is forecast to decrease moving forward, leading to a limited supply sources and pushing up coffee prices this year.