Businesses face obstacles in exporting goods to US and EU markets
Thứ Ba, 21/12/2021, 19:02
Vietnamese enterprises have encountered numerous difficulties when attempting to export goods to the United States and Europe, including facing a shortage of empty containers and a high sea freight rate, according to industry insiders.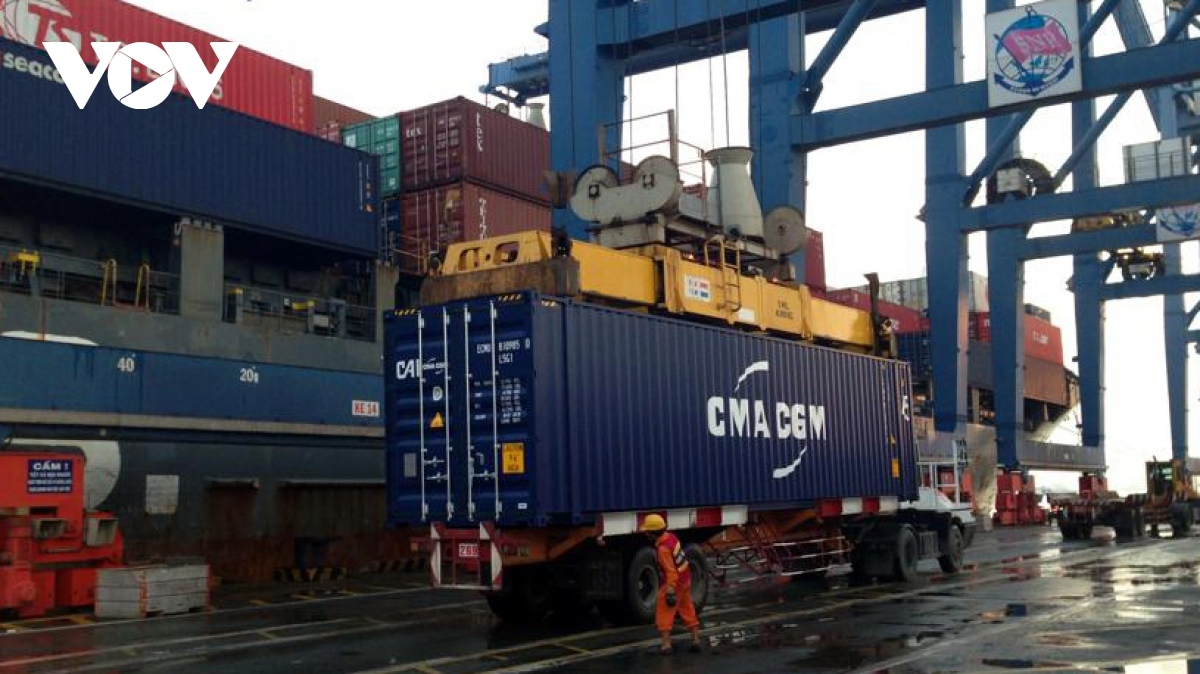 During a recent forum titled "Development of Vietnam's logistics industry with Europe - America region", Nguyen Hoai Nam, general secretary of the Vietnam Association of Seafood Exporters and Producers (VASEP), pointed out that freight costs to both the EU and the Middle East had jumped up to between US$10,000 and US$14,000 per container compared to just US$1,000 previously paid.
Although the US and EU represent two major consumers for Vietnamese seafood, the sharp rise in sea freight charges and a lack of empty containers have built up great pressure on domestic exporters that are obliged to deliver shipments on a due date.
Business representatives revealed that the high logistics costs have impacted their competitiveness within the global market, with some facing serious losses and production stagnation.
Suffering high sea freight rates and other additional fees, Vietnamese businesses now find it hard to compete against their rivals from Thailand, India, Ecuador and others that boast better production costs, they stressed.
In addition, Roger Wu, business development manager of the Port of Long Beach in California, the USA, acknowledged that the COVID-19 pandemic had created an unprecedented congestion at the port – one of the two busiest transit ports in the US - as well as on the US West Coast that hampered the delivery time of shipments.  
According the Vietnam Logistics Business Association, sea freight rates ahead in the first quarter of next year are unlikely to go down due to post-pandemic rising demands for consumer goods in both the US and Europe.
Hans Kerstens, deputy head of Transport and Logistics Sub-Committee of Eurocham, advised local businesses to diversify their modes of transport by choosing railway routes to some markets for instance, instead of relying on maritime transport.  
Concurring with this viewpoint, Tran The Hung, general director of Rail Transport and Trade Joint Stock Company (Ratraco), also recommended domestic firms go by rail to China and then to Belgium or Germany, as opposed to going directly to Europe by sea.
Though rail transportation costs US$12,000 and US$15,000 per container, the rail mode helps transport large volumes of cargo and shorten travel time to between 20 and 25 days compared to 40 to 45 days by sea, Hung analyzed.