Enterprises remain active to ensure goods supply even in challenging times
20:48 03/01/2022
To sharpen the competitiveness of Vietnamese goods, local businesses must be active in ensuring source of goods, building long-term and methodical plans, and applying science and technology to make the best possible preparations when faced with changes in the new context.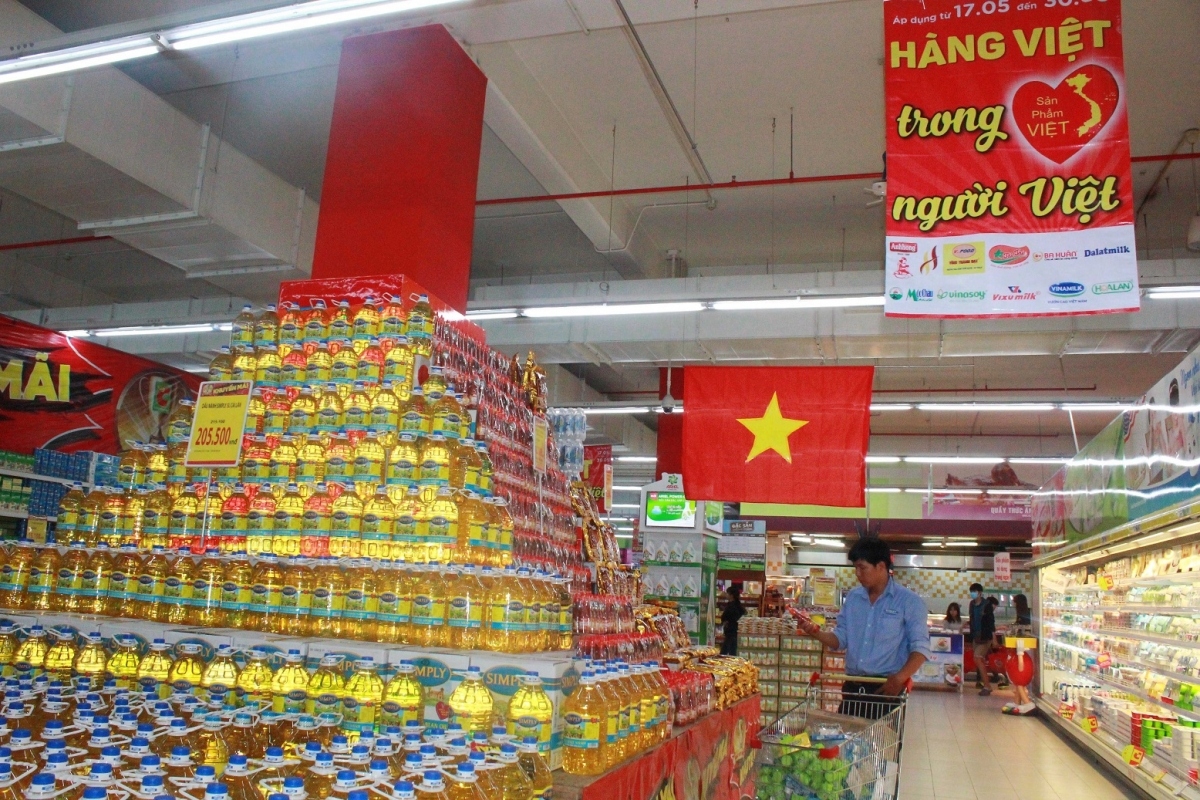 According to economic experts, Vietnamese goods have been securing their foothold within the domestic market through many products which have created a reputation and are highly-appreciated by consumers. In particular, during the complicated developments relating to the COVID-19 pandemic, firms and distributors made great efforts to ensure a consistent quantity of goods to better serve consumers.
Most notably, the COVID-19 pandemic had a strong impact on production and business activities of enterprises. However, even in the most difficult period, the supply of essential goods remained guaranteed and the market held stable.
According to evaluations made by retail businesses, there is a trend of consumers becoming increasingly careful in choosing products. In addition to design and durability, they also pay special attention to safety for health purposes, especially around complications linked to the pandemic.
Grasping the current situation, domestic enterprises have quickly brought many products to the market at reasonable prices, coupled with reliable quality assurance and convenience, thereby helping Vietnamese goods to increase their competitiveness with other products of the same type imported from abroad.
Le Viet Nga, deputy director of the Domestic Market Department under the Ministry of Industry and Trade, said that businesses have strongly moved to conquering consumers through product quality. Indeed, previously many businesses had only focused on the export market, whilst now they are more interested in the domestic market.
Vietnamese production and business systems were competent in quickly adjusting their flexibly to ensure that essential goods were not adversely affected by COVID-19.
Furthermore, businesses largely focused on reviewing the quality, traceability, chain linkage, and branding as a means of ensuring the supply of goods in all circumstances through the most flexible means of transport possible.