Exports bring in more than US$14 billion in first half of October
Chủ Nhật, 23/10/2022, 21:17
Vietnam raked in more than US$14 billion from exports in the first half of October, with electronics, garments and footwear bringing in the largest turnover.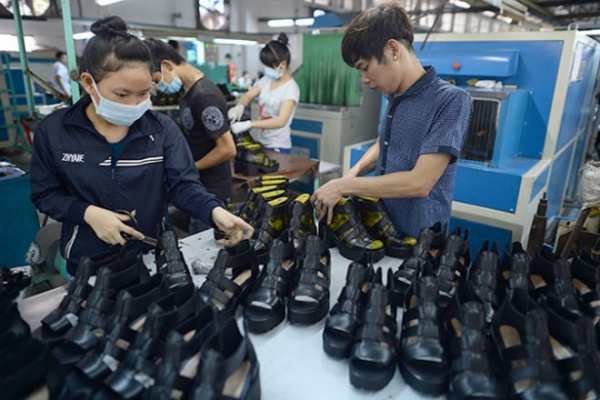 The General Department of Vietnam Customs reported that the import-export turnover of Vietnam in the period from October 1 to 15, 2022 stood at US$27.7 billion, up 6.5% year on year.
Of the total turnover, exports brought in US$14.1 billion, up 7.6%, and imports fetched US$13.6 billion, up 5.4%.
As a result, Vietnam yielded a trade surplus of US$0.5 billion in the reviewed period, raising its trade surplus since the beginning of the year to US$7.3 billion.
Among major hard currency earners in the first half of October, phones and components made up 18% of the total export turnover; computers, electronic products and components 13.4%; and machinery, equipment, tools and spare parts 13%.
Notably, footwear exports secured the highest growth rate, increasing by 136% over the same period in 2021.