Favorable resolution for imported goods for COVID-19 prevention issued
23:27 16/09/2021
PSNews - The Vietnamese Government has just issued Resolution No. 106/NQ-CP on tax policies for imported goods for COVID-19 prevention. In particular, the Cabinet plans to extend deadlines for paying taxes (added value tax, corporate income tax, personal income tax) and land rent for the pandemic-hit groups this year.
Goods imported by Vietnamese individuals and organizations to aid the Government in combating COVID-19 shall not be liable to import duty and value-added tax. This is part of the Government's Resolution No. 106 on import tariff policy applicable to imported goods for COVID-19 fight purposes. The aforesaid policy shall take effect until the COVID-19 pandemic is declared over by State competent agency.
Under current regulations, humanitarian aid and non-refundable aid are also exempted from import duty and value-added tax. Earlier in February 2020, the Minister of Finance has issued a decision announcing the list of medical supplies enjoying tax exemption serving for COVID-19 prevention and control.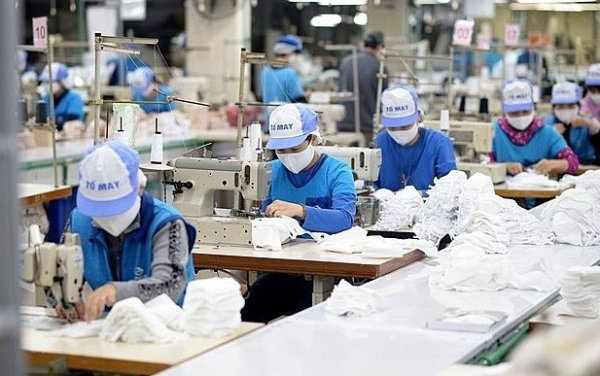 These medical supplies include medical masks, antiseptic dry hand sanitizer, raw materials for manufacturing medical masks (including non-woven fabrics, antibacterial filters, elastic bands, nasal splint strips), antiseptic water, epidemic prevention suits (including clothing, glasses, helmets, shoes, gloves, medical masks) and other necessary medical supplies.
As reported, given numerous challenges facing businesses and people this year, including the complex COVID-19 situation, the Government has proposed the NA Standing Committee issue and launched by itself some solutions to continue assisting the targeted groups to weather difficulties and boost production and business.
Accordingly, about 118 trillion VND (5.16 billion USD) worth of taxes, land rent, fees, and charges are expected to be reduced or have payment deadlines extended in 2021 to assist enterprises and people affected by the coronavirus pandemic. This is part of a draft resolution on some support measures for pandemic-hit enterprises and people discussed by the National Assembly (NA) Standing Committee on September 16.
Vietnam recorded 10,489 new COVID-19 cases in the past 24 hours to 5pm September 16, taking the total number of infections to 656,129, according to the Ministry of Health. Among the new cases, there were seven imported and 10,482 local infections.