HCMC hosts festival to promote Vietnamese agricultural products
Thứ Tư, 10/05/2023, 07:13
PSNews - The Regional Agricultural and Specialty Product Festival 2023 recently took place in Ho Chi Minh City (HCMC) has introduced more than 1,000 agricultural and specialty products.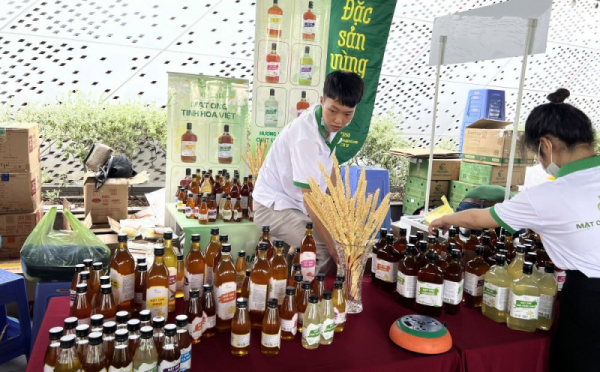 The five-day festival is co-hosted by the Business Association of Vietnamese High Quality Products and Gigamall and the USAID's Improving Private Sector Competitiveness (IPS-C) project.
Goods on display at the festival include agricultural products, specialties, and high-quality products, from more than 20 provinces and cities across the country.
The products meet quality standards accepted in the country such as VietGap, organic, HACCP and ISO, and also have High-quality Vietnamese goods certification or geographical indication, or are typical agricultural products under the national Once Commune One Product programme.  
The event also featured a music night to celebrate the 10th anniversary of the recognition of 'Don ca tai tu' (southern folk music) as a UNESCO intangible cultural heritage, a game show, and a panel discussion on green lifestyle – healthy foods.
Consumers and visitors to the festival will have the opportunity to shop at preferential prices and explore the traditional weaving craft of the Thai ethnic group, and the making of soaps and natural essential oils of people in the northern mountainous region.