Improving product quality, infrastructure critical to promote trade with China
Thứ Hai, 15/05/2023, 21:56
Improving product quality coupled with infrastructure was critical to promoting cross-border trade via official channels with China.
Deputy Director of the Import – Export Department under the Ministry of Industry and Trade Tran Thanh Hai said that a project on Vietnam – China cross-border trade was being developed.

He said that China was no longer an easy market with import management measures in place, urging enterprises to take action to grab opportunities and increase exports to his huge market. Enterprises must meet requirements from production to processing with a focus on ensuring quality, he added.

The first thing was to increase the awareness of both local authorities and enterprises about the official trade with China so that enterprises could have a correct and sufficient assessment of the Chinese market and change their thinking in a more positive way, Nong Duc Lai, Trade Counselor of  Vietnam to China said.

Lai said that there was significant room to increase export to China, citing statistics that Vietnam's export of vegetables and fruits to China accounted for just 9% of this country's annual import of these products. However, China was tightening control over food hygiene and safety.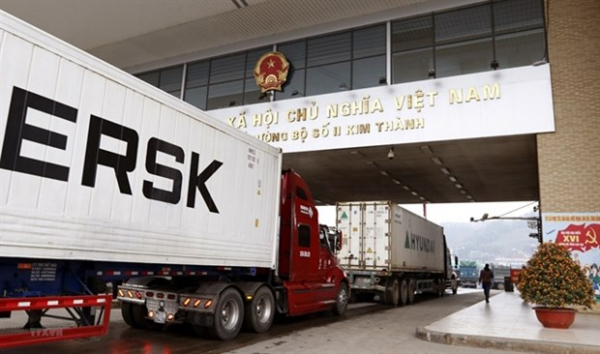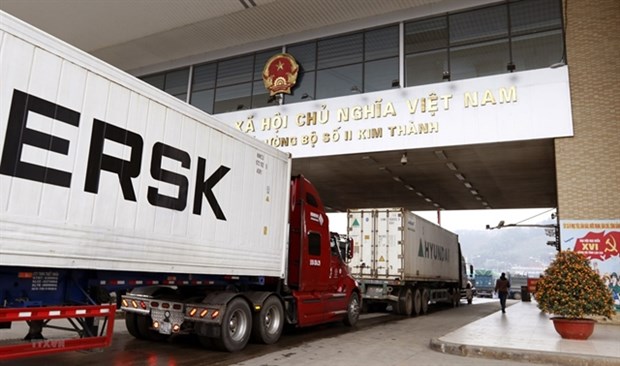 Localities should have long-term planning to orient enterprises to switch to official export and promote sustainable export with China, he said. He urged enterprises to improve their understanding of the market and carefully study the market before exporting goods to China.

Relevant ministries and agencies must cooperate with Chinese authorities to speed up the process of completing procedures of opening markets for key agricultural products, he said, adding that the investment should focus on processing to increase the added value of agricultural products.

Lai said that switching to official export was a top priority to minimise the risk of congestion at land border gates and also an optimal direction in promoting sustainable exports with China.

Minister of Industry and Trade Nguyen Hong Dien said that Vietnam had a significant opportunity to increase exports to China, especially when this country with huge consumption demand reopened its borders after the COVID-19 pandemic.

Dien pointed out that the competition would be harsh when Vietnam remained heavily dependent on raw materials from China.

Deputy Minister of Agriculture and Rural Development Phung Duc Tien said that besides providing support to enterprises so that they could meet Chinese requirements, it was necessary to improve the information system to provide market information to enterprises and promote trade of agricultural products via e-commerce channels.

Tien said that the opportunities were there, but enterprises and cooperatives must prepare carefully in terms of market demand, investment in production, improving quality, ensuring food safety as well as reducing costs to increase competitiveness.

Chairman of the People's Committee of Lang Son province Ho Tien Thieu said that the infrastructure system at border gates had not fully met the demand for import and export activities, especially the warehouse system, parking stations and logistics infrastructure.

Thieu said that with the growing demand for import and export activities, the amount of goods concentrated at the border gates was huge. In addition, China was applying new requirements for labels, quality and origin traceability.

Thus, it was necessary to implement digital border gate platforms to improve customs clearance efficiency.

Thieu said that a digital border gate platform would help reduce the time for customs declaration from 30 minutes for a truck to 3-5 minutes.

Nguyen Anh Tai, Deputy Director of the provincial Department of Customs, said that it's important to invest in improving the infrastructure for the border gates and applying digital technologies in management.

Tai also urged negotiations to be accelerated for an agreement on mutual recognition of quarantine which would help prevent congestion and make it easier for the export of Vietnamese farm produces to China via border gates.

The Ministry of Industry and Trade's statistics showed that the total import and export revenue of goods between Vietnam and China reached 175.56 billion USD in 2022, presenting a rise of 5.47% against 2021.

Entering 2023, China was the only trade partner of Vietnam with a trade revenue hitting 10 billion USD.

Two-way trade hit 11.9 billion USD in the first quarter of this year, a drop of 11.3% against the same period last year but the decrease was slowing down compared to 24.33% in January and 18.72% in February – a positive signal. The ministry forecast that the export to China would improve in the second quarter.

Vietnam borders China in the north with a total terrestrial border length of more than 1,449 km where there are seven international border gates, six bilateral gates and 21 sub-gates.