Labour market recovery needs urgent and long-term solutions
12:29 10/01/2022
At the end of the third quarter of 2021, Vietnam had 28.2 million people aged 15 years and older whose employment was negatively affected by the COVID-19 pandemic, while the rate of underemployed people among working age people in the first quarter saw the highest increase for 10 years.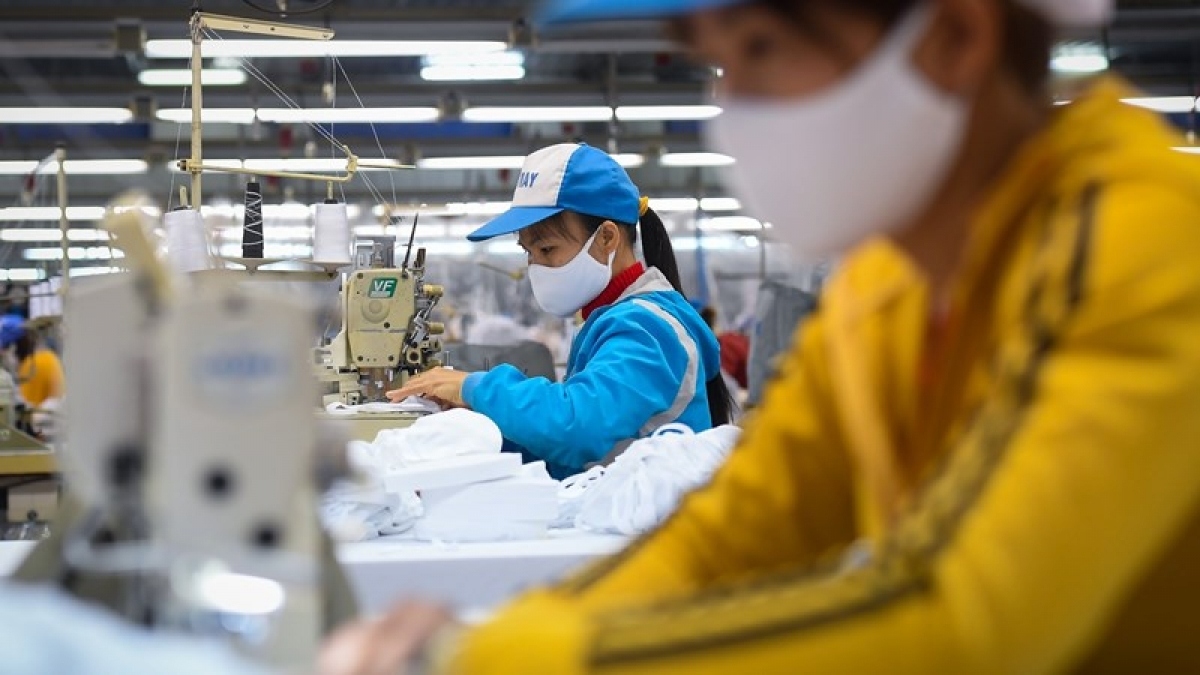 Last year, the local labour market faced several negative factors caused by the COVID-19 pandemic. This was shown very clearly when the number of employed people endured a sharp fall, while unemployment and underemployment rates increased and the average monthly income of workers suffered a significant decrease.
According to the Ministry of Labour, Invalids and Social Affairs (MoLISA), the COVID-19 pandemic has caused numerous challenges to the Vietnamese labour market, with several regions and localities being partially divided, leading to further labour shortages in production and business activities.
The difference in pandemic prevention solutions across localities also makes it increasingly difficult to travel and do exchange between regions, thus increasing the imbalance of local labour supply and demand and adding pressure on solving employment issues for workers. It is therefore anticipated that the proportion of workers in the formal sector will decrease, an occurrence happening in tandem with workers in the informal sector increasing moving forward.
In the face of the serious impact caused by the COVID-19 pandemic, the Government has made every effort to implement solutions aimed at avoiding further disruption and restore the local labour market.
In order to maintain production, firms have stayed active in devising plans to recruit new employees and offering preferences regarding welfare issues aimed at creating favourable conditions for employees to return to work.
Most notably, the employment situation is enjoying positive changes, with a number of industries and fields reporting growing demand for labour recruitment as a means of meeting the production and business needs of enterprises.
Despite these efforts, labour experts and managers have said that the risk of a labour shortage occurring will be prevented if there are synchronous solutions and policies put in place to support businesses and ensure social security and health care for employees remains stable moving into the "new normal".
To revive the broken labour market it is therefore necessary to have more proper solutions in place moving forward to support businesses and workers. However, in these policies must maintain the community-based support, not only from State resources. Additional, enterprises and employees also need to change in order to adapt, secure safety, and integrate to the "new normal" environment.
Nguyen Thi Lan Huong, former head of the Institute of Labor and Social Sciences under the MoLISA, underlined the necessity of providing long-term, sustainable support, and fine-tuning the appropriate policy system to connect workers by guaranteeing jobs for them.