More pangasius processors of Vietnam eligible to export to US
Thứ Ba, 24/05/2022, 21:20
PSNews - The US Food Safety and Inspection Service (FSIS) has recently recognised an additional six Vietnamese pangasius processors which meet the food safety requirements to export products to the US market.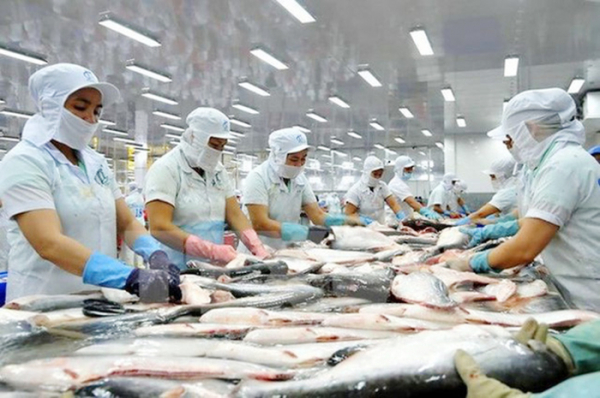 There are six new processors in the updated list including Hop Nhat Seafood Jsc., Atlantic Seafood Frozen Factory (Atlantic Seafood), Basa Mekong Factory (Basa Mekong), the high-grade pangasius processing plant, Co May Import and Export Co., Ltd., and CK Frozen Food Vietnam Co., Ltd.
In total, FSIS has so far recognised 19 Vietnamese pangasius processing factories that are allowed to export products to the US.
The Vietnam National Agro-Forestry-Fisheries Quality Assurance Department (Nafiquad) noted that these factories all fully comply with the regulations set out in the FSIS's mandatory inspection programme for fish of the order Siluriformes and products derived from these fish.
The Centre for Agro-Forestry-Fisheries Quality Assurance of Zones 4 & 6 have since been assigned to grant certificates of quarantine for pangasius export shipments from these factories to the US market in line with FSIS' announcement.
According to the Vietnam Association of Seafood Exporters and Producers (VASEP), the total value of pangasius exports to the US during the first half of April surged by 131.4% to US$195.3 million against the same period from last year.
At present, the demand for whitefish (Coregonidae) imports from both the US and the EU has been growing positively, especially in the context that the ongoing Russia-Ukraine conflict is expected to exert a significant impact on the global whitefish market.