SCG plans to invest additional US$353 million in local paper packaging segment
18:56 21/09/2021
SCG Packaging (SCGP), a subsidiary of Thailand's SCG Group, has unveiled a plan aimed at investing over US$353 million in the Vietnamese paper packaging segment.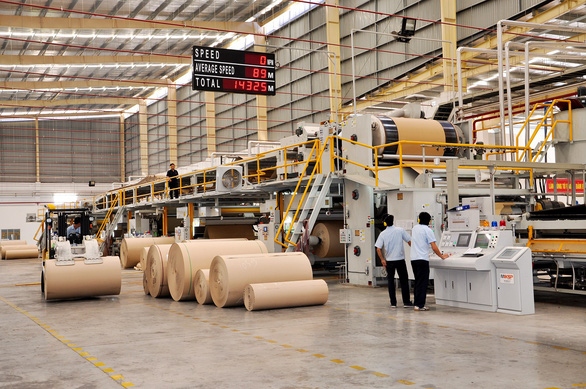 This scheme will see a new complex developed in the northern province of Vinh Phuc before being put into operation in early 2024, thereby increasing the company's paper packaging production capacity by 870,000 tonnes per year.
At present, the investor is in the process of conducting the environmental impact assessment (EIA) of the project.
Kraft Vina Paper Co., Ltd., which was originally established in Binh Duong back in 2009, is set to be responsible for implementing the project.
This represents a joint venture between Siam Kraft Industry Co., Ltd. under SCGP and Rengo Japan Co., Ltd, which specialises in the production of packaging paper, with a total production capacity of 500,000 tonnes annually.
Throughout the 2021 to 2024 period, the demand for packaging paper and related products in Vietnam is estimated to have maintained an annual growth rate of between 6% and 7%, according to figures given by Frost & Sullivan.
Wichan Jitpukdee, CEO of SCGP, assessed that the nation represents a crucial hub of production and export activities in the region and is quickly becoming a major investment attractive destination for multinational companies.
With steady investments in the country, the company's sales revenue this year are anticipated to exceed US$449,189, despite the negative impact of the COVID-19 pandemic.
According to Roongrote Rangsiyopash, chairman and CEO of SCG, Vietnam is regarded as their top priority market over the coming years.