Tea exports plunge due to COVID-19 impact
19:58 04/10/2021
Vietnam exported 79,900 tonnes of tea, worth US$133 million during the opening eight months of the year, down 5.6% in volume and 1.4% in value year on year, according to statistics from the General Department of Vietnam Customs.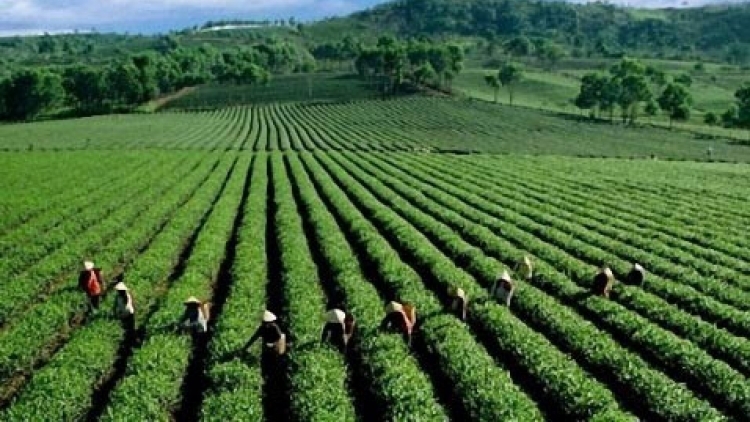 August alone saw the country ship 10,300 tonnes of tea abroad worth US$17.4 million, representing annual falls of 22.2% in volume and 20.2% in value.
August's average export price of tea also increased by 2.5% to reach US$1,685.9 per tonne, while the eight-month export price rose by 4.4% year on year to US$1,664 per tonne.
The decline in export volume and value witnessed in August can be primarily attributed to the complicated developments of the COVID-19 pandemic, forcing several tea production lines to suspend their operations and negatively impact export activities.
Most notably, tea export volume and value to major markets such as Pakistan, Taiwan (China), Russia, and China experienced a sharp decline, while strong export growth was recorded in such markets as Iraq, the United States, Indonesia, Saudi Arabia, the United Arab Emirates, and Germany.
However, tea exports to these markets make up only a small proportion, which cannot offset the sharp decline from major Vietnamese export markets.
Meanwhile, tea exports to both the Pakistani and Taiwanese markets increased significantly, with turnover reaching US$47.9 million and US$18.56 million, respectively.
The volume of tea exported to these two markets made up 45.9% of the country's total tea exports.