Tra fish enjoys impressive export growth
Thứ Bảy, 26/11/2022, 18:54
Tra fish (pangasius) exports recorded impressive growth during the initial 10 months of the year, with turnover exceeding the US$2.2 billion mark.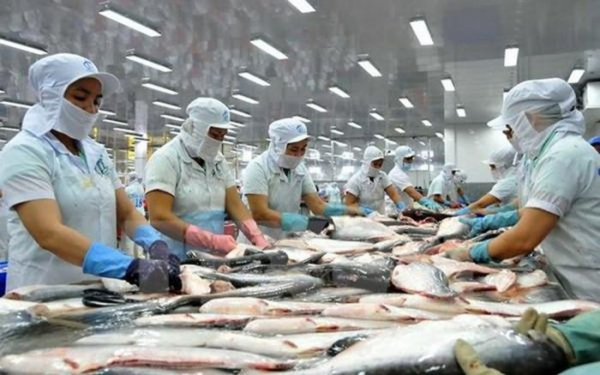 Moving forward, the annual export turnover is anticipated to hit US$2.5 billion, up 58% on-year.
According to businesses, this year has seen global inflation and the Russia-Ukraine conflict sharply increase the export of affordable white fish products such as tra fish, with the import value of tra fish products from the nation growing by 40% to 200% this year.
At present, the two biggest importers of Vietnamese tra fish include China and the United States, duly accounting for 30% and 23% of the country's total export volume, respectively. In the January to October period, the value of pangasius fish exports to the Chinese market posted a year-on-year rise of 110% to US$647 million.
Furthermore, exports to members of the Comprehensive and Progressive Agreement for Trans-Pacific Partnership (CPTPP) and several Asian, North, and South American markets such as Australia, Singapore, Malaysia, Canada, and Chile also recorded impressive growth. In line with this exports of the items to Canada saw a fourfold increase compared to that from the same period last year.
At present, the nation has over 400 businesses involved in the export of tra fish, with the majority of them reporting growth compared to last year, with the main factor behind this being increases in export prices.
Tra fish exporters have therefore been advised to go ahead with their negotiations and seek to expand their markets whilst capitalising on opportunities brought about by free trade agreements (FTAs) to bolster exports and promote their brands.