US financiers keen to invest in Vietnamese market
Thứ Năm, 12/05/2022, 20:37
Investors from the United States look set to inject additional capital into several multibillion-dollar projects in Vietnam in the near future, according to insiders.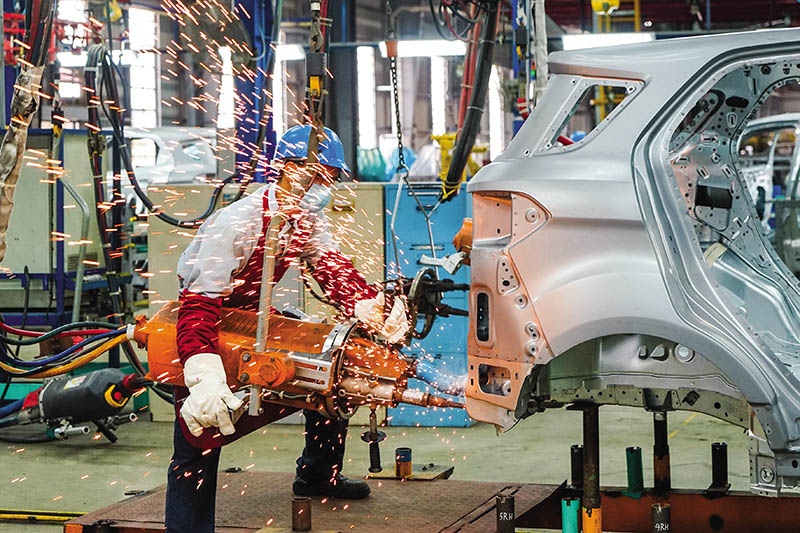 Recently, the US' Quantum Corporation and Vietnam's BB Group Joint Stock Company signed a co-operation agreement with Quang Tri province outlining plans to invest in two large-scale projects in the Quang Tri Southeast Economic Zone.
According to the terms of the deal, both sides will jointly develop a gas industry centre and a seaport in the central province of Quang Tri.
Construction on the 140ha gas industry centre will start this year and last until 2030, with total investment of US$5 billion, while the 275ha Quang Tri seaport will cost approximately US$500 million.
Meanwhile, this comes after two other US giants, Exxon Mobil and Milennium, proposed plans to invest billions US$ into gas power projects in the provinces of Thanh Hoa, Khanh Hoa, and Hai Phong.
At the recent Vietnam - US Business Summit, Marisa Lago, Under Secretary of Commerce for International Trade, emphasised that American businesses have given priority to the development of energy, health, and digital commerce, as well as dealing with climate change challenges facing Vietnam.
Apart from injecting money into the major fields such as accommodation and food services, processing and manufacturing industries, several US major companies, like Ford, General Electric, Pepsi, Coca-Cola, Nike, Microsoft, Citi Group, P&G, Metlife, and UPS tend to invest in the financial service sector.
According to the survey results on business climate last year by the American Chamber of Commerce in Vietnam (Amcham), roughly 80% of its members have highlighted investment prospects in the Vietnamese market in the medium and long-term.
Adam Sitkoff, CEO of AmCham, emphasized that the trend of growth in trade and investment between the two countries will continue to be maintained, adding that improved climate investment represents a premise for US businesses to pour huge capital into the Vietnamese market in the time ahead.
Prof. Nguyen Mai, , Chairman of the Association of Foreign Invested Enterprises (VAFIE) noted that despite being the nation's top trading partner, the US only ranks 11th among Vietnamese partners.
He underlined the necessity of resolving problems in terms of intellectual property rights, corruption, and administrative procedures to attract further capital flows from the US in sustainable manner moving forward.