Vietnam Economic Forum aims for an independent and self-reliant economy
23:36 05/06/2022
The 4th Vietnam Economic Forum, themed "Building an independent and self-reliant economy with extensive integration in the new context" opened in Ho Chi Minh City on June 5 under the chair of Prime Minister Pham Minh Chinh.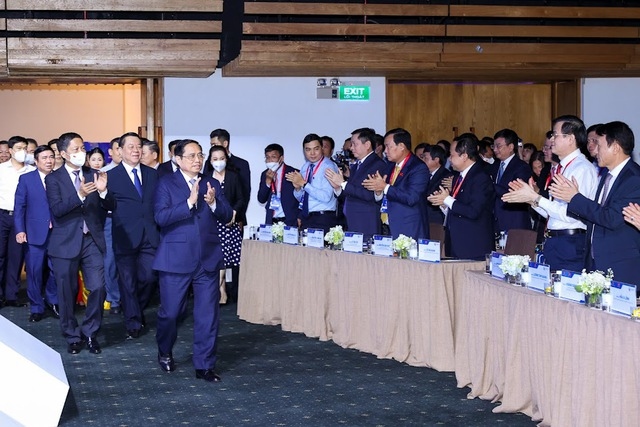 The event was organized by the Party Central Committee's Economic Commission, and the Government in collaboration with the Ho Chi Minh City People's Committee.
The Forum discussed the content of an independent and self-reliant economy, and propose policies and solutions for building capacity for economic self-reliance and approaches between building a self-reliant economy and global integration.
Within the framework of the Vietnam Economic Forum,  there are a plenary session and three seminars on developing a stable labor supply chain after the COVID-19 pandemic; developing capital and real estate market; technological innovation, digital transformation and supply chain diversification.
According to the Organizing Committee, this year's Vietnam Economic Forum serves as a place for representatives of central and local departments, ministries, sectors, and international organizations, scientists, research experts, and entrepreneurs to exchange ideas and share views on issues of shared concern.
The plenary session focused on topics such as the global economy and major trends in international economic cooperation, Vietnam in the current global economy, opportunities and challenges, training digital human resources for digital transformation, digital economy development and digital society promotion and risk management in the new context.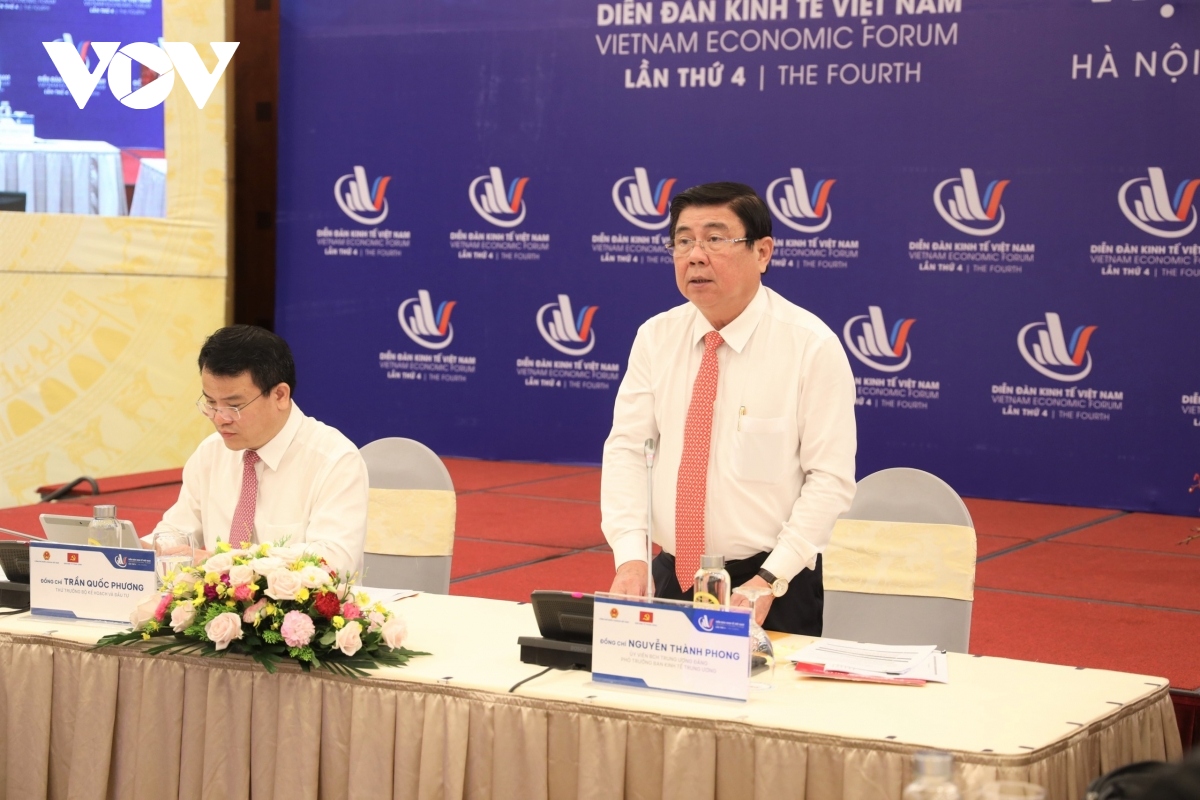 Deputy Head of the Party Central Committee's Economic Commission Nguyen Thanh Phong said, "One of the core long-term issues in economic development is to build a dynamic, sustainable, independent, self-reliant economy based on science, technology, and innovation, while improving the efficiency of external affairs and international integration as defined in the 2021-2030 socio-economic development strategy approved at the 13th National Party Congress."
The Vietnam Economic Forum has always resonated with great influence at home and abroad and has been assessed as Vietnam's leading economic forum of regional and international stature, he added.
According to Deputy Minister of Planning and Investment Tran Quoc Phuong, one of the key factors to build an independent and self-reliant economy is to be technologically independent and self-reliant. We have made a big leap in technology to catch up with the 4th Industrial Revolution, but are still short of our targets. Technology reform and digitalization are important issues in building an independent and self-reliant economy."
The Vietnam Economic Forum has been held annually since 2017 with the purpose of discussing opportunities and challenges facing the national economy, and outlining orientations for national development under the impact of the COVID-19 pandemic.