Vietnam urged to fine-tune legal system to attract greater FDI from Europe
16:17 12/08/2021
Vietnam must pay closer attention to legal transparency and stability whilst striving to improve the quality of the local workforce, to seize upon opportunities to attract additional FDI inflows from Europe.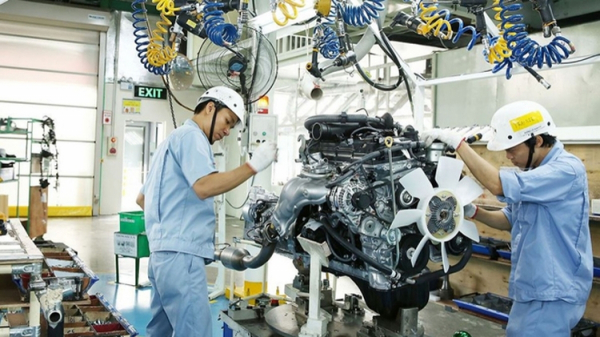 This statement was made by Nguyen Van Toan, vice president of the Vietnam Association of Foreign Invested Enterprises (VAFIE).
Despite the fact that several European enterprises recently came to Vietnam to conduct surveys about the local business climate, FDI inflows from Europe continue to remain modest, Toan told Cong Thuong (Commerce) newspaper.  
According to data released by the Foreign Investment Agency under the Ministry of Planning and Investment, the Republic of Korea, Japan, and Singapore represent the three largest investors in Vietnam, pouring in over US$72 billion, US$63 billion, and US$62.2 billion, respectively.
However, FDI inflows from various European countries into the nation over recent years have been underwhelming.
Currently, the Netherlands makes up the largest investor among European member states with 626 projects capitalised at more than US$10 billion, ranking 10th out of 140 countries and territories injecting money into Vietnam.
It was followed by the United Kingdom with 424 worth over US$5 billion, France with 628 projects capitalised at US$3.6 billion, and Germany with US$2.3 billion.
Overall, European firms have invested in 18 out of 21 major Vietnamese industries, mostly through small-scale projects.
In his role as vice president of VAFIE, Toan revealed that European businesses pay close attention to consistent policies, legal stability, and intellectual property when making decisions on investment in large or high-tech projects.
If these matters addressed, FDI inflows from Europe will be increased considerably in the coming time, he said.
Toan added that the recent enforcement of the EU-Vietnam Free Trade Agreement (EVFTA) and the pending EU-Vietnam Investment Protection Agreement (EVIPA) is likely to provide a solid foundation in which international legal support can protect the interests of European enterprises when doing business in Vietnam.