Vietnamese tea enjoys surge in Taiwanese market
Thứ Sáu, 07/01/2022, 14:29
Vietnam remained the major tea supplier for the Taiwanese market as it exported 16,970 tonnes of tea worth US$26.7 million during the initial 11 months of last year, up 8.7% in volume and 7.8% in value year on year according to data released by Taiwan (China)'s Customs Administration.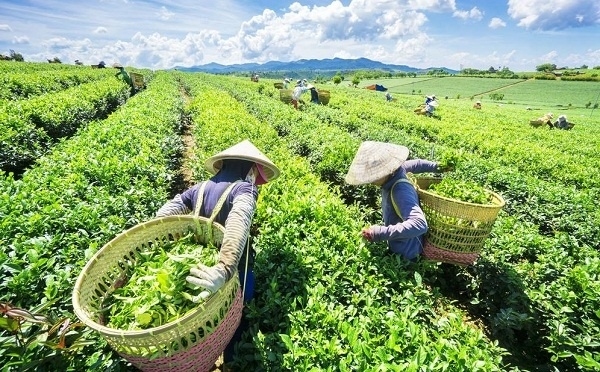 The average import price of tea in this market also edged up by 3% reaching US$2,623 per tonne.
Most notably, Taiwan represented Vietnam's largest black tea consumer, accounting for 43.8% of its total import volume of black tea. The import of Vietnamese green tea also made up 82.1% of its total import volume of the product.
However, the proportion of tea imports from Vietnam accounted for 55.2% of the territory's total import volume during the reviewed period, a drop of 1.2 percentage points against last year's corresponding period.
According to data provided by the International Trade Center (ITC), Vietnamese tea currently holds a modest market share in five largest import markets, namely the EU, Pakistan, the United States, Russia, and the UK. Globally, its tea exports represent just 2.4% of the import market share.
Experts have advised local firms to diversify tea products and improve product quality and design as part of efforts to make further inroads into demanding global markets.