25 books to be honored in 4th National Book Awards
16:46 04/11/2021
The 4th National Book Award 2021 has drawn the participation of 47 publishing houses nationwide with 365 book titles, according to the Vietnam Publishing Association.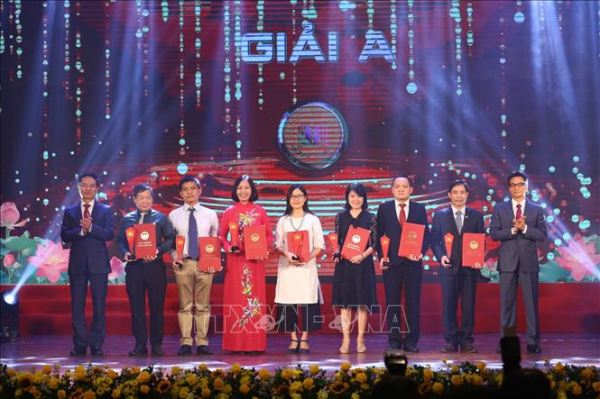 The National Book Award is organized annually to honor books (book series) with outstanding values in terms of ideology, knowledge, aesthetics, and have a strong impact on the community or extensive professional contributions. Or books have been highly appreciated by society or experts in various fields.
The awards aim to continue encouraging book writers, editors, publishers, and printing and distribution companies, contributing to raising the quality of publications.
Two A prizes, nine B prizes, and 14 C prizes will be presented at the award ceremony.