Lonely Planet lists Reunification Express among world's best trips
11:16 30/11/2020
PSNews - The Australian version of renowned travel guide Lonely Planet recently listed Reunification Express of Vietnam (Thong Nhat Railway), covering a distance of over 1,726km among world's best trips.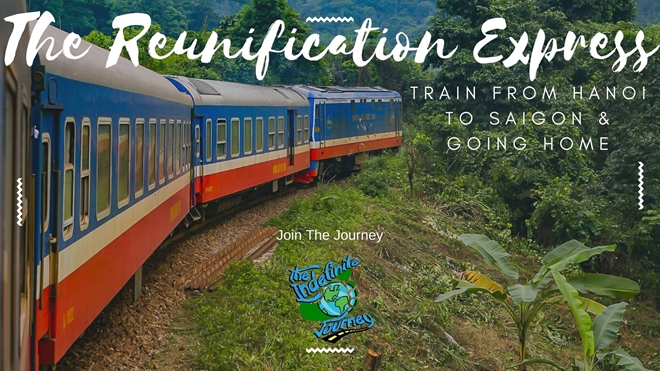 Photo: theindefinitejourney
The Thong Nhat Railway covers a distance of over 1,726km, equivalent to 1,072 miles, between Hanoi and Ho Chi Minh City, the country's two largest cities, in just two day. "There is no more atmospheric way to haul into Vietnam's twin metropolises. And there's no better way of exploring all the glories in between," Lonely Planet state.
Other train journeys are also listed in the list, including the California Zephyr in the United States, Baikal–Amur Mainline of Russi, PeruRail's Lake Titicaca train, China's Lhasa Express.
Regarding the Vietnamese railway system, Lonely Planet underscored that, it is an ageing but pretty dependable service, and offers a relaxing way to get around the nation. Travelling in an air-conditoned sleeping berth sure beats a hairy overnight bus journey along Hwy 1. And, of course, there's some spectacular scenery to lap up, too.
Earlier, the Conde Nast Traveller, a prestigious travel magazine recently chose the train line linking Hanoi and the central city of Da Nang, operated by Vietnam's Reunification Express, as one of the 10 best train journeys worldwide