Spring flower markets to welcome Lunar New Year
10:28 21/01/2021
PSNews - The Hanoi Municipal People's Committee will host 89 spring flower markets within the city on the occasion of the upcoming Vietnamese traditional Lunar New Year of the Buffalo.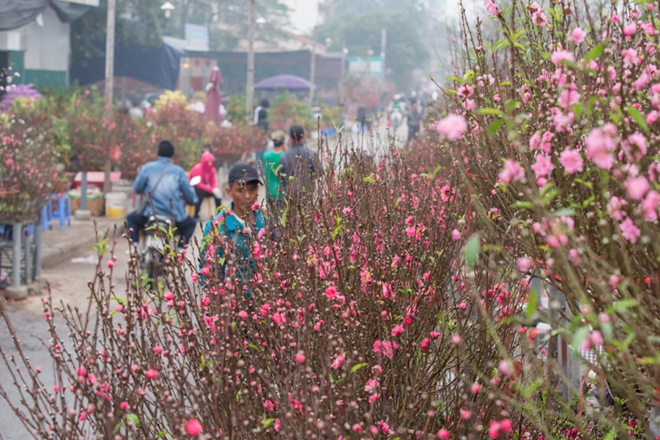 Photo for illustration.
According to Hanoi's authorities, 89 spring flower markets will be held between January 22 and February 11 in order to celebrate the upcoming Lunar New Year festival (Tet). Each district in Hanoi will host several markets.
On display will be a variety of flowers, ornamental trees, and fruit, all of which are traditionally used as decorative items and offerings during the Tet holiday. In addition, a range of handicraft products from traditional craft villages from throughout Hanoi will also be on show.
In particular, the Hanoi Municipal People's Committee urged that the Spring fair organization must meet the requirements of security, order, traffic safety, COVID-19 pandemic prevention and control, fire prevention and environmental sanitation.
Additionally, Management Boards of the Spring fairs need to ensure the decoration and arrangement to showcase the beauty of traditional culture of the city, guaranteeing commercial civilization and urban orders at the same time.
The organisation of flower markets is an activity that takes place annually in Hanoi in the buildup to Tet. It often gets underway from the 10th day to the 30th day of the 12th lunar month