Cultural value a great resource for tourism development
Thứ Bảy, 10/06/2023, 23:00
Cultural tourism is a priority in Vietnam's tourism development strategy and planning until 2020 with a vision to 2030 as it aims to attract more foreign visitors who are interested in exploring the local culture.
Looking to other countries like Thailand, cultural tourism has generated high revenue for the country. During this year's traditional Songkran festival from April 13-16, the country earned about 550 million USD from tourism activities.

Meanwhile, the Republic of Korea is developing two tourism products that offer tourists to stay in traditional houses (Hanokstay) and pagodas (Templestay) to boost local economic development and preserve and promote the nation's traditional cultural values to the world.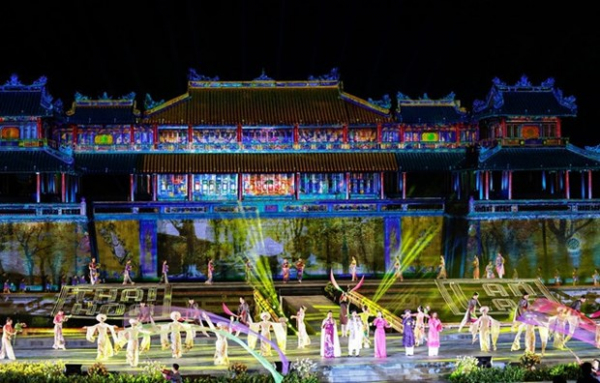 France, where the tourism sector serves about 90 million tourists each year and makes up 7.4% of the GDP, has built a hotel inside the Palace of Versailles, a UNESCO-recognised cultural heritage, to give visitors a luxurious experience at the site.

Vietnam, with a rich treasure of cultural resources, has a high potential of promoting cultural tourism.
According to the Vietnam National Administration of Tourism (VNAT), along with maritime tourism and ecotourism, cultural tourism is one of the prioritised products for development in the national tourism strategy and planning until 2020 with a vision to 2030.

The country is focusing on promoting heritage tourism, festival tourism, and local culture exploring tourism, and associating cultural values in all other tourism products.

A number of localities have started exploiting cultural resources for tourism development.

The central province of Thua Thien-Hue launched its first Hue Festival in 2000 at the national level, which has become a large-scale cultural event providing a venue for cultural and art exchanges among many nations and introducing the quintessence of the culture of Vietnam in general and Hue in particular.

Dr. Phan Thanh Hai, Director of the provincial Department of Culture and Sports, said that along with the purpose of attracting visitors, the Hue Festival is a way Hue chooses to promote and build its trademark at the same time.
Since 2022, the Hue Festival has been held in a four-season format, aiming to become a major tourism product meeting the demand of tourists, he said.

Together with Hue, many other localities have successfully organised large-scale festivals drawing international attention, including Nha Trang Sea Festival, the Carnival Ha Long, the Tay Nguyen Gong Festival, the Hau Giang Rice Festival, the Southern Fruit Festival, Buon Ma Thuot Coffee Festival, and the Da Lat flower festival.
The festivals have brought about "cultural effects", promoting the understanding and exposition of Vietnamese culture to the world, leaving a strong impression in the hearts of domestic and international tourists alike.