Da Lat among top 12 romantic destinations in Asia
Thứ Tư, 15/02/2023, 23:46
Magazine Travel+Leisure of the United States recently named Da Lat in the central highlands province of Lam Dong as one of the 12 most romantic destinations throughout Asia.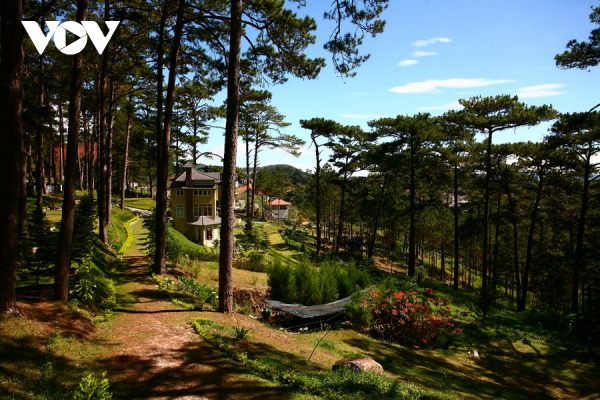 According to details given by the media outlet, Da Lat, dubbed the 'Valley of Love' in Vietnam or 'Le Petit Paris,' is without a doubt one of the most romantic destinations in all of Asia.
"Decorated with stunning flowers of innumerable kinds, dazzling landscapes, and an aura filled with warmth, Da Lat is gifted with a wonderful climate that attracts visitors throughout the year. The entire valley is blanketed with marvelous landscapes and scenic beauty," says Travel+Leisure.
The US magazine also recommends several other popular tourist destinations in the city, such as Bao Dai Summer Palace, Crazy House, spectacular Waterfalls, Da Lat Market, Canyoning, and Vast Lakes.
It noted that the best time to visit Da Lat is from December to March due to the soothing temperature that make all kinds of outdoor activities suitable, as well as the striking bloom of all the famous flower gardens of that place.
Travel+Leisure also listed a number of must-try dishes that visitors should not miss out on when visiting Da Lat, including bread Shumai, Da Lat Pizza, Grilled Corn and Sweet Potatoes, Nem Noung, Beef Noodles, Grilled Chicken with Bamboo-cooked Rice, Can Cake, Chicken stuffed Pancake, Stuffed Snail with Meat, and Char Siu Rice.