Diplomatic representatives experience pleasant Hanoi's Tet vibes
12:07 25/01/2022
About 30 foreign ambassadors and representatives of foreign offices and international organisations in Hanoi on January 23 had a visit to Duong Lam ancient village in the outskirts of Hanoi and a look into activities of the Vietnamese lunar New Year.
The trip is named "Tet xu Doai" (Tet in Doai village), held by Hanoi Investment, Trade and Tourism Promotion Center, and the Son Tay District People's Committee.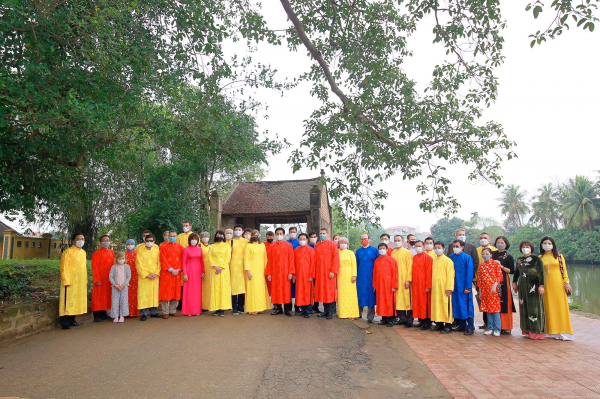 In the northern Vietnamese, the word "Doai" is often used as a name for the ancient village. For many among ambassadors and representatives, joining the trips represent key markets for Vietnam and Hanoi's tourism.
During the drive, the envoys experienced a traditional market space of the most important festival in Vietnam with pavilions offering local specialties and handicraft products. They also joined an event featuring the traditional cultural activities of the occasion.
Typical foods of the New Year were also offered to the foreign guests who had a look into traditional customs and practices, as well as trades of the locality. Some of Duong Lam's traditional costumes, such as wedding ao dai, daily clothes, jewelry are introduced during the trip.
Located in Son Tay district, 40 km to the west of Hanoi's center part, Duong Lam ancient village is a very popular tourist destination. The village attracts visitors because of its ancient houses and the architectural features of a typical old Vietnamese village with banyan trees and a wharf on the river.
This year's annual cultural event was held to popularise the traditional cultural values of the Vietnamese people to foreign friends. The visit is expected to create a push for the tourism demand among the people of Hanoi and nearby localities.