Google Doodle celebrates Vietnamese Mid-Autumn Festival
17:59 21/09/2021
Google Doodle celebrated Vietnam's Mid-Autumn Festival, or Children's Festival, on September 21, an annual holiday observed on the date of the harvest moon–the first full moon following the autumnal equinox.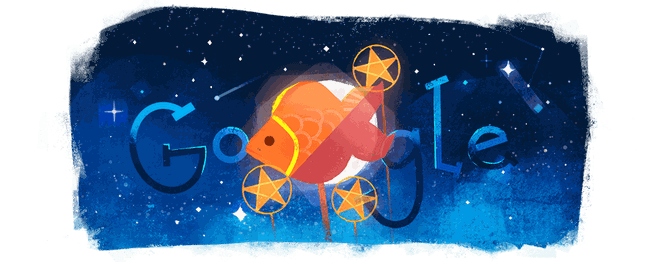 The latest doodle features a carp and three star-shaped lanterns that represent the symbol of the festival.
The Mid-Autumn festival is considered an important event in the country, second only behind the Lunar New Year. The day is the perfect time for family gatherings, joining lantern parades with cheerful drumming sounds, and watching lion dances.
"In years past, dancers would bring joy to their neighborhoods while performing in symbolic garb and children would carry festive lanterns shaped like carps or stars to light the streets," says Google.
"Mooncakes (the holiday's signature dish) filled the bellies of celebrants. While festivities are quieter this year as families celebrate at home, the joys of the day will not be forgotten!" it wrote.