Hot air balloon festival celebrates 1st founding anniversary of Thu Duc City
Thứ Ba, 25/01/2022, 11:48
A festival of hot air balloons, yachts and water sports activities opened at the park located on the top of the Saigon River Tunnel in Thu Duc City on January 22 and 23.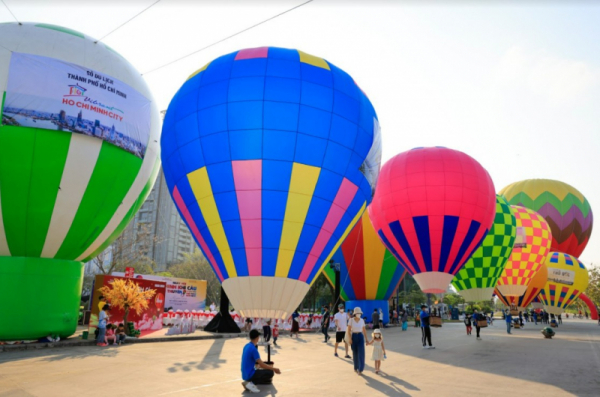 The event was part of activities celebrating the first anniversary of the foundation of Thu Duc City and 92nd founding anniversary of the Communist Party of Vietnam and the Traditional Lunar New Year.
The event also aimed to diversify tourist products and promote the city as a safe, friendly and attractive destination, ready to welcome back international visitors to the city.