Khanh Hoa to welcome fully vaccinated foreign visitors
20:06 06/10/2021
Authorities in the central coastal province of Khanh Hoa have sought approval from the Ministry of Culture, Sports and Tourism to allow back in fully vaccinated tourists from Europe and Northeast Asia.
The People's Committee of the southern province of Khanh Hoa said on October 5 that it has submitted a detailed pilot scheme aimed at welcoming foreign visitors with a vaccine passports to the Ministry of Culture, Sports and Tourism for approval.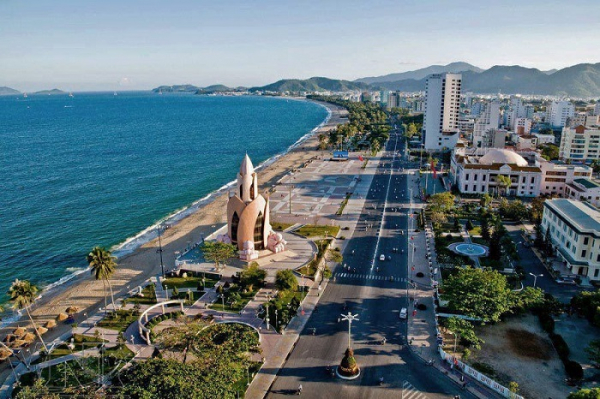 According to the provincial People's Committee, the first phase will run from November to late December and will see foreign tourists welcomed in chartered flights and stay in sequestered beach resorts on Bai Dai, Long Beach, in Cam Ranh Peninsula.
The second phase, starting from January 1, 2022, to March 31, 2022, will see foreign visitors allowed to stay at Vinpearl Resort Nha Trang on Tre Island, MerPerle Hon Tam Resort, and Champa Island Nha Trang Resort Hotel and Spa, along with other sequestered beach resorts.
The province is set to target foreign tourists from COVID-19 controlled countries, including those from China, the Republic of Korea, Japan, Taiwan (China), Russia, Australia, France, and Germany.
The Committee has also reported that 96% of local residents aged above 18 have now been vaccinated against COVID-19 at least once. According to the schedule moving forward, 100% of local people will receive their second shots in late November.
Furthermore, all employees at facilities accommodating tourists and staff at Cam Ranh International Airport have now been injected with the COVID-19 vaccine. As such, they will be tested regularly to ensure safety for all international visitors.
Earlier, Ms. Nguyen Thi Le Thanh, Deputy Director of the Khanh Hoa provincial Department of Tourism, said that the agency had developed tourism promotion programmes to encourage local residents to travel in the province, adding that it would also prioritise attracting tourists from neighbouring provinces. Visitors must be fully vaccinated against COVID-19 or have received one shot of COVID-19 vaccine but test negative for the virus, she said.