Local photographer wins consolation prize at Travel Photos of Year 2021
16:43 28/09/2021
Vietnamese photographer Ly Hoang Long was given a consolation prize in the Travel Photos of The Year 2021 as awarded by the All About Photo (AAP) magazine.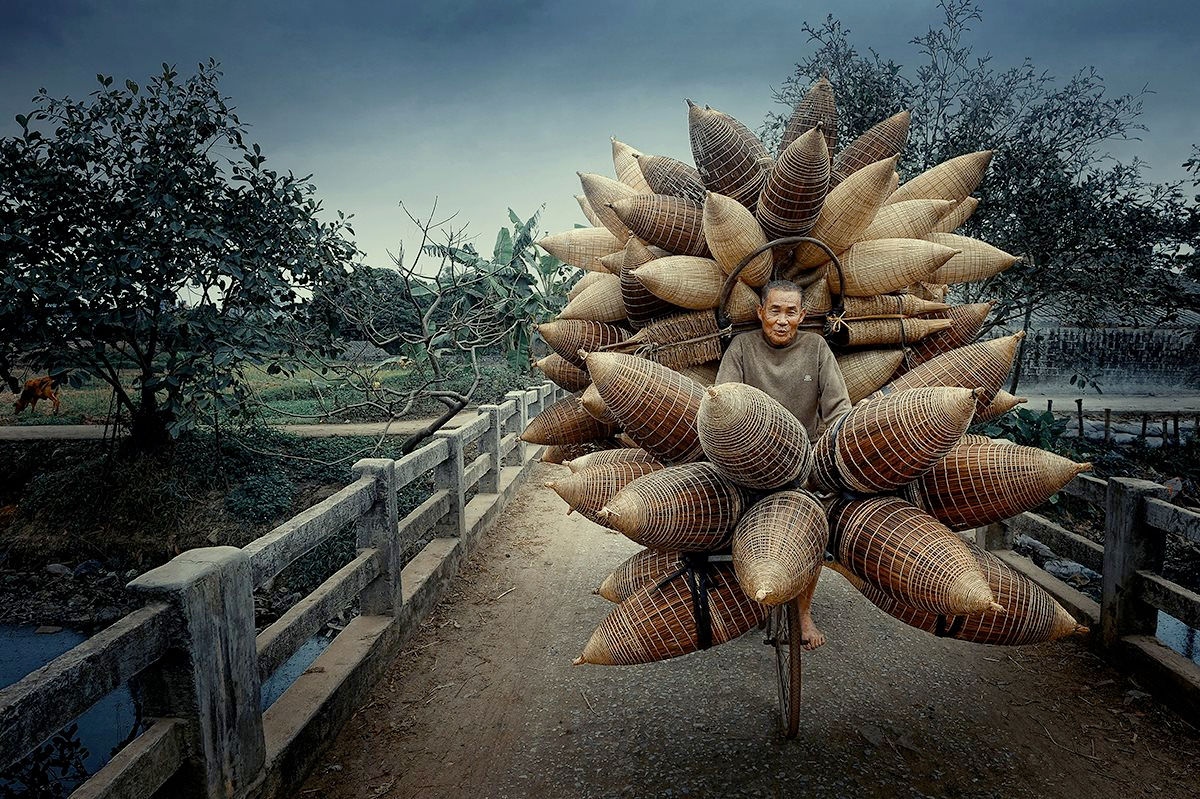 The photo, titled "Bamboo Basket Seller", was taken in Tat Vien village of Hung Yen province. The image depicts the traditional craft of making bamboo baskets for the purpose of fishing, with this activity being handed over through many generations in the village for 200 years.
"The bamboo basket is not only a manual labor tool but also a decorated item for the interior design of hotels, restaurants, and shops these days," Long describes.
The first-place winner went to a photo named "Tundra people" by Yulia Nevskaya, with a cash prize of US$500.
The winning photos are all announced in All About Photo (AAP)'s Winners Gallery and will be published in the AAP Magazine #20: Travels.