"Long Bien Bridge – Historical Witness" opened
Thứ Ba, 20/12/2022, 22:01
PSNews - On the occasion of 120th birthday of Long Bien Bridge, the National Archives Center No.1 and the French School of the Far East in Hanoi co-organized an exhibition, themed "Long Bien Bridge – Historical Witness," in Hanoi.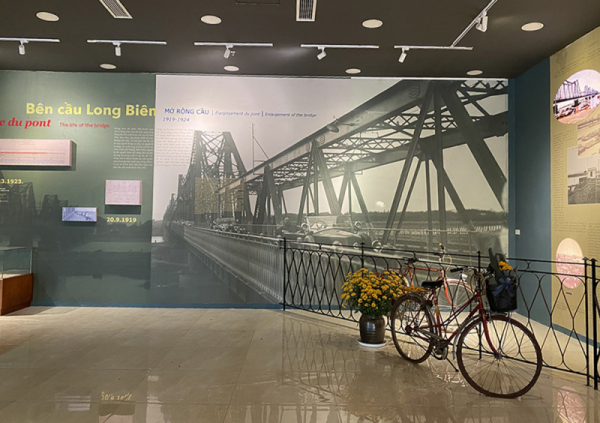 The exhibition displayed more than 100 drawings, archives, and photos of the bridge taken by both domestic and international photographers from 1898 to 1975. Notably, many of them were made public for the first time.
Displayed drawings, archives, and photos were divided into three parts, recalling the construction, expansion, maintenance, and life on the bridge as well as the memory of the bridge throughout its history.
Speaking at the opening ceremony, French Ambassador to Vietnam Nicolas Warnery said that the cooperation and sharing of archival materials through this exhibition was a testament to the good relationship, especially in field of archival and historical research between the two countries.
This exhibition was part of a series of activities to bring archival materials of the National Archives Center closer to the people, thus promoting their values in social life.
Works on the bridge began in 1899 and when completed, in 1903, it was named after Paul Doumer, the French Governor General of Indochina. Visitors walking through the bridge could still see a metal plate attached to the truss which reads "1899 -1902 ~ Daydé & Pillé - Paris". This is also the first steel bridge built across the Red River.
The Long Bien bridge was almost destroyed by the US bombings during the years from 1965 to 1968, and in 1973 it was rebuilt.
In its more than 100-year history, Long Bien Bridge was once the second longest bridge in the world (just after the Brooklyn Bridge spanning the East-River in the US). It is even known as "the horizontal Eiffel Tower in Hanoi".