Ninh Binh named among top 12 coolest movie filming locations to visit in Asia
Thứ Hai, 01/08/2022, 23:58
The US travel magazine Travel & Leisure has named the northern province of Ninh Binh among the top 12 coolest movie filming locations to visit throughout all of Asia.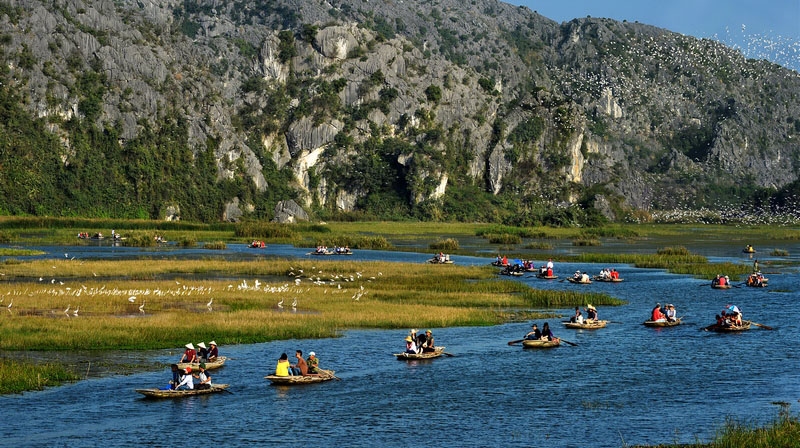 Ninh Binh is the nation's sole representative to make the list, with the locality rising to fame for being the setting for the US$190 million blockbuster Kong: Skull Island.
As the largest production ever shot in the country, Kong: Skull Island demanded filming locations just as expansive as the budget. As a result, Trang An, Van Long, and Tam Con in Ninh Binh, the iconic Ha Long Bay of Quang Ninh province, and the entrance to the Tu Lan Caves in Quang Binh province were all featured in the movie.
Ninh Binh has been dubbed by the US magazine as "Ha Long Bay on land" as it boasts similar natural scenes but has significantly fewer visitors.
The province is also home to the Trang An Landscape Complex, which has been officially recognised as a UNESCO World Heritage area, boasting several unique Buddhist pagodas and temples.
The comprehensive list of movie filming locations captures the beauty, history, and culture of countries across Asia, according to the US travel magazine.