Painting exhibition of Korean and Vietnamese artists opens in Hanoi
Thứ Ba, 21/03/2023, 23:33
A painting exhibition introducing artworks by female Vietnamese and Korean painters Van Duong Thanh and Julia OH recently opened in Hanoi as part of efforts to tighten cultural diplomacy that exists between Vietnam and the Republic of Korea.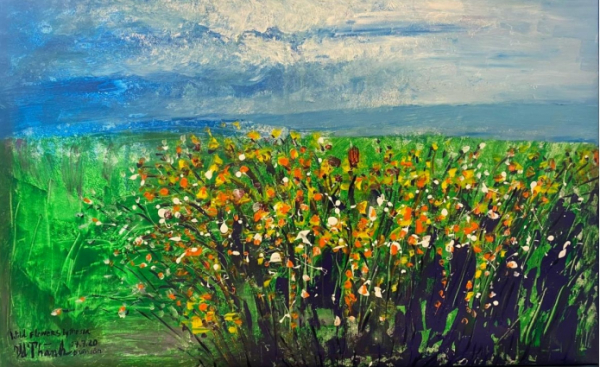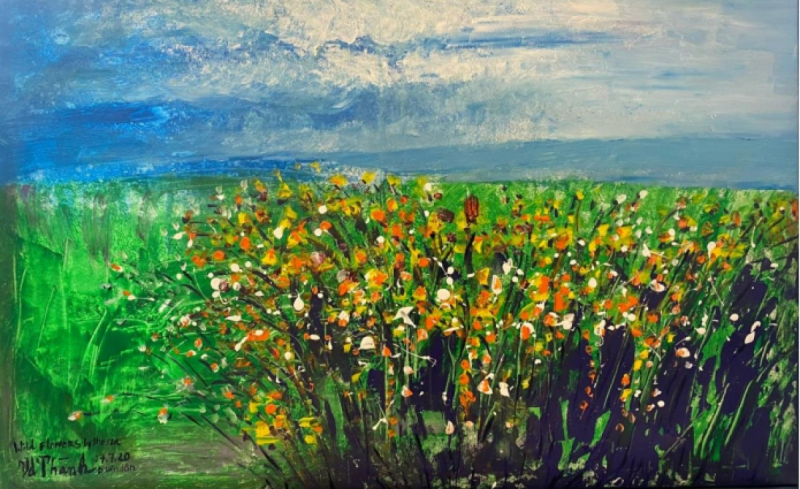 Addressing the opening ceremony on March 18, Nguyen Phu Binh, former Deputy Minister of Foreign Affairs, praised Van Duong Thanh for her great contributions to strengthening the friendship between the Vietnamese people and those in other countries.
"Thanh is not only a talented painter, but also a diplomatic messenger, significantly contributing to connecting and strengthening the friendship and solidarity between the Vietnamese people and others in the world," he said.
Visiting the exhibition, Romanian Ambassador to Vietnam Cristina Romila said she highly respects painter Duong Thanh for her tireless devotion to painting and strengthening cultural connectivity among nations, especially with Romania.
Thanh works as a cultural ambassador to help promote ties between Vietnam and Romania, the ambassador said, recalling the painter's solo exhibitions at famous museums in Romania, attracting large numbers of visitors. 
Van Duong Thanh is considered to be one of the special artists of Vietnamese contemporary painting. Through 2,000 paintings and 100 solo exhibitions she has inspired art lovers both at home and abroad, becoming the first Vietnamese national to be selected into the International Excellence of Arts of CFM - Snecma, USA – France.
Along with the impressive contemporary paintings produced by the local female artist, the exhibition offered audiences a view of typical works by Julia OH, a talented oil painter from the Republic Korea.
Julia OH is renowned for her bright and inspiring oil painting style. Through a combination of talent and passion, she creates unique and vibrant paintings.