Programs underway to promote tourism brand through films
Thứ Hai, 19/06/2023, 21:10
PSNews - A program aims at developing Vietnamese tourism through cinema is taking place in the central coastal province of Khanh Hoa.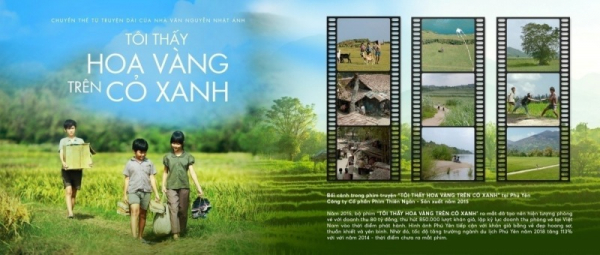 The program, jointly organised by the Ministry of Culture, Sports and Tourism and the Khanh Hoa Provincial People's Committee, aims to create a bridge between businesses with those working in the film industry and the locality, contributing to promoting the Vietnamese culture and tourism.
The event is also an opportunity to connect businesses, film makers, and local authorities, opening up opportunities for public-private partnerships in the field.
According to Deputy Minister of Culture, Sports and Tourism Ta Quang Dong, this is the first program that has ever been held by the ministry with the aim to link the development of Vietnam's tourism through cinema and combine cinema, one of the strongest developing sectors in the country in recent times, with tourism.
"Via films, international tourists will get to know the country as a safe, friendly and attractive destination," he said.
Throughout the course of the program, there is a photo exhibition held at the 2/4 Square in Nha Trang city, showcasing 300 photos and film scenes taken across 12 provinces and cities nationwide and 80 pictures of Khanh Hoa's people and landscapes.
Within the framework of the program, along with the exhibition, there are film screenings, a forum on tourism and cinema connectivity, a gala dinner, and an investment promotion conference organized.