Sapa welcomes nearly 20,000 visitors on New Year's Eve
21:07 03/01/2022
Located in the northern province of Lao Cai, the town of Sa Pa received 17,346 visitors during the three-day New Year holiday from January 1 to January 3, according to local authorities.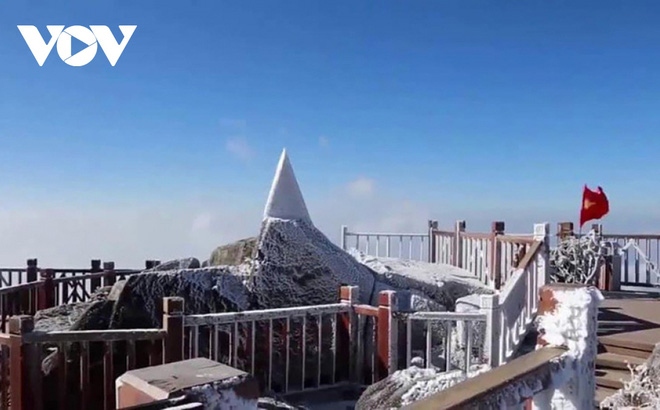 Hoang Thi Vuong, head of the Sa Pa Culture and Information Office, said on January 3 that the locality had raked in VND46 billion in tourism revenue during the reviewed period, marking an increase of over VND7.8 billion compared to the Christmas season from 2021.
Despite the number of visitors being equivalent to only 30% compared to the same period from last year, this can be considered a positive sign which demonstrates the recovery of the tourism industry in Sa Pa and Lao Cai a year after being negatively affected by the COVID-19 pandemic.
To offer favourable conditions for tourists to come to the province to enjoy the best tourism services and products within the current permitted conditions, the local authorities have directed relevant units to enhance pandemic preventive measures.
This move is being made as a way of maintaining and elevating the "Lao Cai - Safe destination" trademark, whilst ensuring environmental sanitation and food safety to serve travelers during the upcoming Lunar New Year holiday, known locally as Tet.
Under the the Government's resolution on flexible adaptation and effective control the COVID-19 pandemic, travel firms have offered a range of discounts on  tours, while also striving to improve the general quality of tourism services to attract a larger number of visitors to Sa Pa.
On average, Sa Pa typically welcomes between 4,000 and 5,000 visitors each day, especially at weekends, with many hotels and lodging facilities in the town being fully booked.