Special horse racing to take place in Da Lat
Thứ Sáu, 18/11/2022, 21:43
PSNews – The 1st Lac Duong horse racing without saddles will take place on November 26 at the foot of the Langbiang mountain in Da Lat City.
The 1st Lac Duong hourse racing without saddles gathered 32 horses and jockeys. The participating horses were selected from about 200 horses of the local Lach ethnic minority people.
 The race is expected by many people as it would bring visitors many interesting experiences when coming to Langbiang plateau.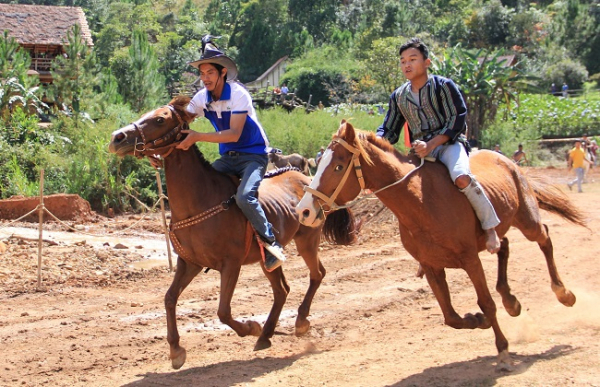 Within the 9th Da Lat Flower Festival in 2022, a pink grass festival will also take place in the area surrounding Dankia-Suoi Vang Lake in Lac Duong district on November 19.
Pink grass is a wild plant. It is common in forest areas, especially those with pine trees. When the plant is in full blossom in early winter, it carpets the whole area with tiny flowers which bloom into a collection of soft pink snowflakes.
The stunning view of a natural wonderland in Vietnam makes it a magnet to many photographers and tourists to Lang Biang Mountain in Lam Dong province to capture such special moments of the year.
This year festival will takes place from November 19, including a variety of activities such as the art programe "Lac Duong festival", traditional games, sports among the local ethnic minorities living at the foot of the Langbiang mountain.
In addition, a local cuisine and wine festival will take place in Da Nhim Commune of Lac Duong District, with the aim of introducing local famous dishes and wines to visitors.