Vietnam, Thailand share points in AFC U23 Asian Cup opener
15:41 03/06/2022
SEA Games defending champions Vietnam were held to a 2-2 draw with their Thai archrivals in their AFC U23 Asian Cup opener in Uzbekistan on June 2.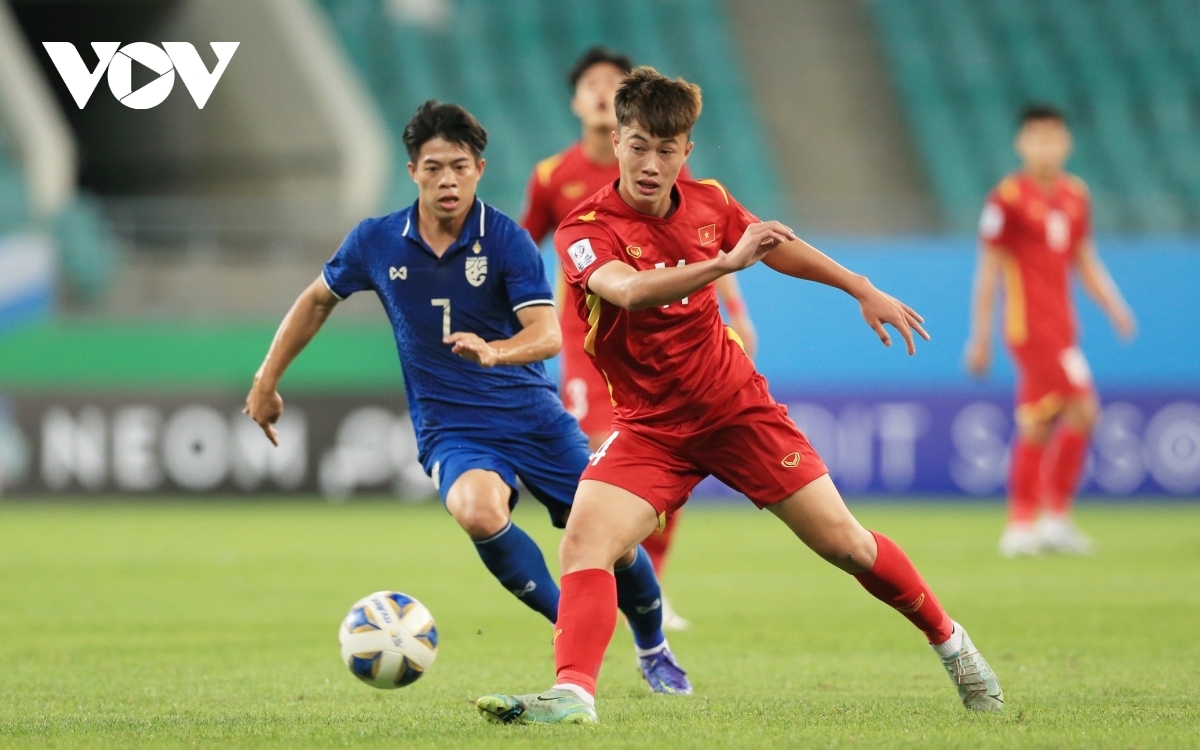 Tuan Tai hit a long shot decisively after 17 seconds, the ball touched a Thai defender and changed its direction beyond the reach of goalkeeper Udom into the corner of the net.
This is the third fastest goal in the history of the AFC U23 Championship.
More than 30 minutes later, Thailand earned an equalizer following goalkeeper Van Toan's costliest mistake.
The Vietnamese goalkeeper did not catch the ball well from Davies' first shot. The ball then drifted back to the goal, but Van Toan lost concentration, and couldn't stop it.
Van Toan suffered injury right after the mistake, forcing coach Gong Oh-kuyn to send him out in the 37th minute.
After the half-time break, Thai players pressed ahead with attacks and dominated the game in the first minutes.
Vietnamese men looked confident to repel their opponents' attacks, and they even carved out several scoring chances, but failed.
In the 73rd minute, Van Tung produced a beautiful volley after Tuan Tai's pass, putting Vietnam ahead again.
However, Suphanat defeated goalkeeper Van Chuan in the extra time, equalizing the score.  
In another Group C match of the same day, the Republic of Korea (RoK) trounced Malaysia 4-1 to top the group.
Vietnam are scheduled to take on the RoK on June 5 and Malaysia three days later.