Vietnamese national costume for Miss Universe 2022 unveiled
Thứ Tư, 15/06/2022, 18:08
The organising board of Miss Universe Vietnam 2022 has selected "Chieu Ca Mau" (Ca Mau sedge) as the national outfit for the upcoming global beauty pageant.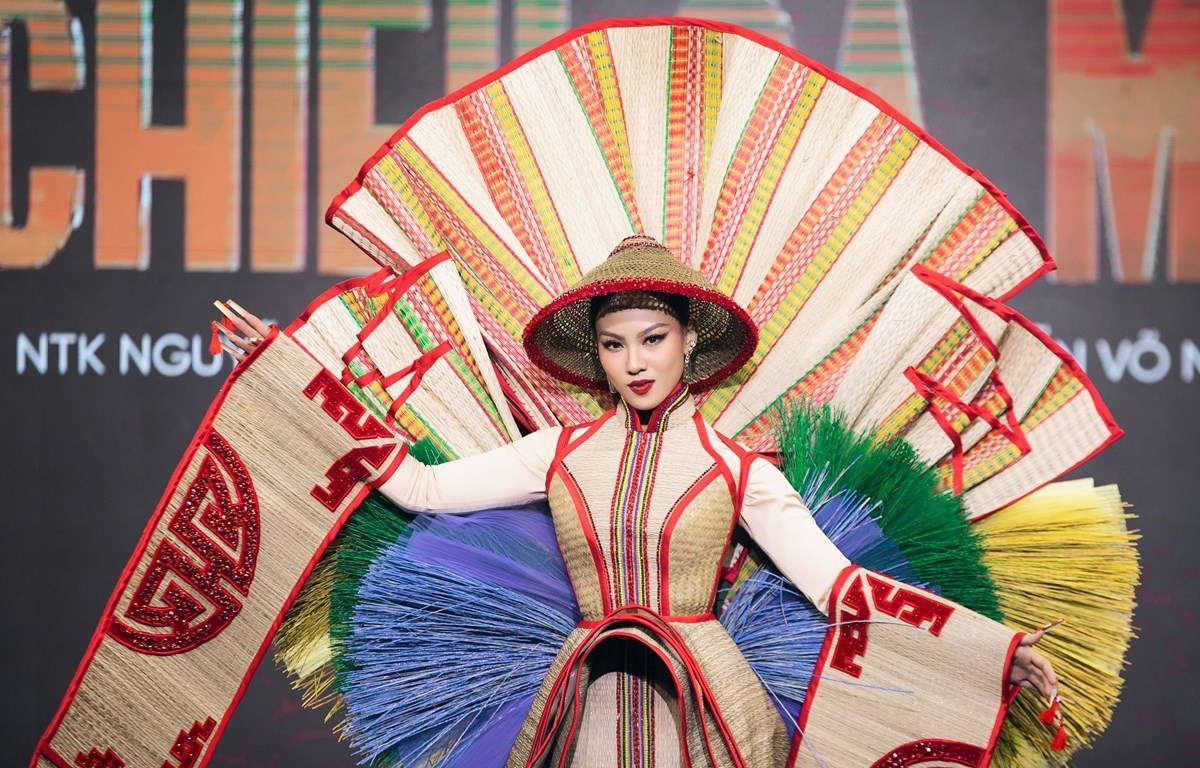 The outfit was designed by Nguyen Quoc Viet and draws inspiration from the traditional sedge village in the southernmost province Ca Mau. Most notably, the costume highlights the cultural values and national identity of Vietnam.
The outfit was selected from the national costume design contest held specifically for Miss Universe 2022, which will be held at the end of this year.