Year of Tiger stamp collection launched
23:47 02/12/2021
PSNews - The Ministry of Information and Communications in collaboration with the Vietnam Posts and Telecommunications Group has just launched a collection of stamps featuring an array of folk paintings of Vietnamese tigers for the upcoming Lunar New Year.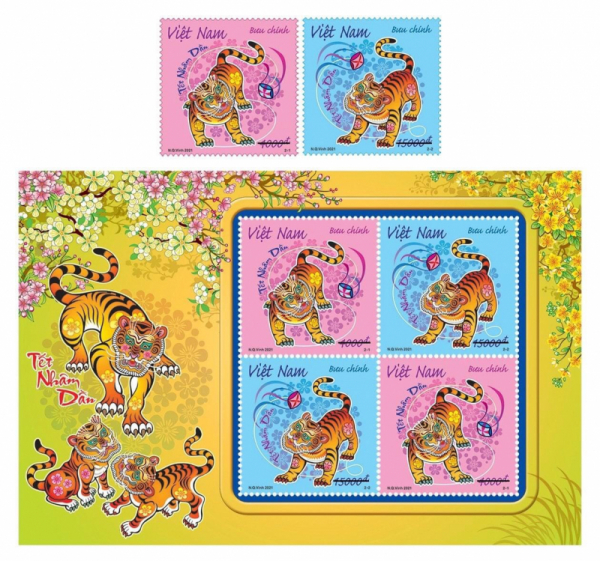 With the coming Lunar New Year marking the start of the Year of the Tiger, which begins on February 1, 2022, a collection of images of tigers which symbolise power have been chosen to be featured in the stamp collection.
The design therefore aims to convey a message of good health, happiness, and luck to all people and families.
The stamp block consists of four stamps that feature two designs which are used twice and arranged symmetrically in a square. They portray peach and apricot blossoms with best wishes for the coming year, promoting reunions and prosperity for all families.
The new stamps largely draw inspiration from Dong Ho folk paintings and are sized 37 x 37 (mm) and have been designed by local artist Nguyen Quang Vinh.
The collection will be made available on the public postal network nationwide from December 1 to June 30, 2023.