227-kg bomb safely handled in Quang Tri
Thứ Tư, 23/11/2022, 23:29
PSNews - A MK82 bomb weighing 227 kilograms was safely deactivated and destroyed in Quang Tri Province last weekend.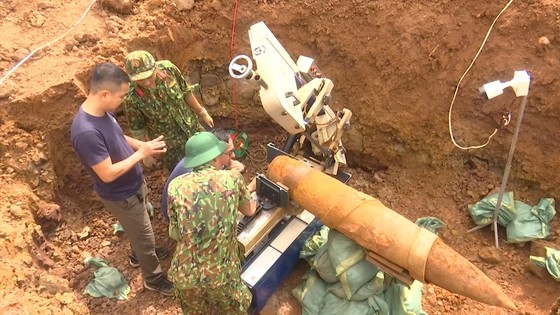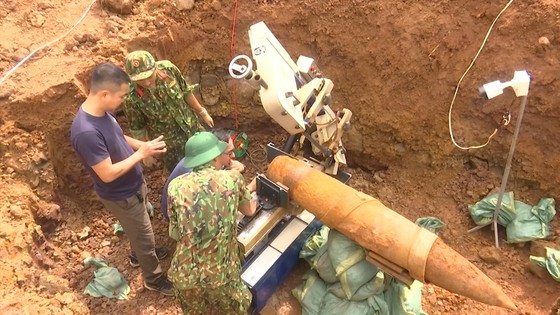 The bomb was found one meter underground in a residential area of Tan Thanh Commune in Huong Hoa District of Quang Tri Province. The discovery was made when a family was preparing soil for farming purposes.
As the bomb had a mechanical timer fuse, it was impossible to move around and as decided by the Quang Tri Military Command, had to be unearthed and destroyed right where it was found.
A total 100 families were evacuated immediately in order to remove the bomb.
As the bomb had a blast radius of up to 1,500 meters, it took the team two hours to approach it, evaluate its condition, and then remove and destroy it.
Quang Tri is the most polluted locality in Vietnam in terms of unexploded ordnance (UXO), which are scattered over 81 percent of its land area and have killed over 3,430 people and injured 5,100 during peacetime.