23-year-old athlete secures gold medal at SEA Games 31 for Vietnam
22:13 17/05/2022
PSNews - Athlete Quang Thi Thu Nghia has defeated her Malaysian opponent to snatch a gold medal in the Pencak Silat women's 70-75kg category.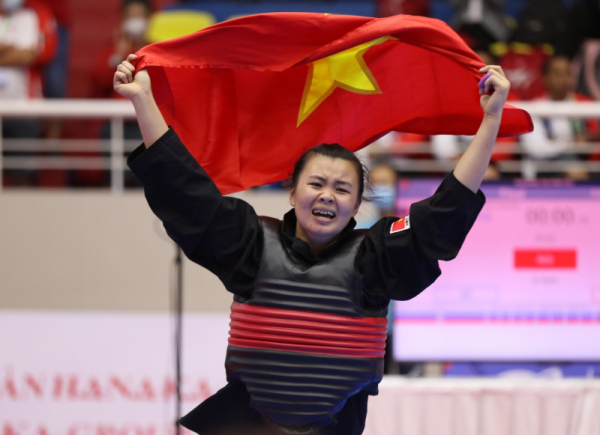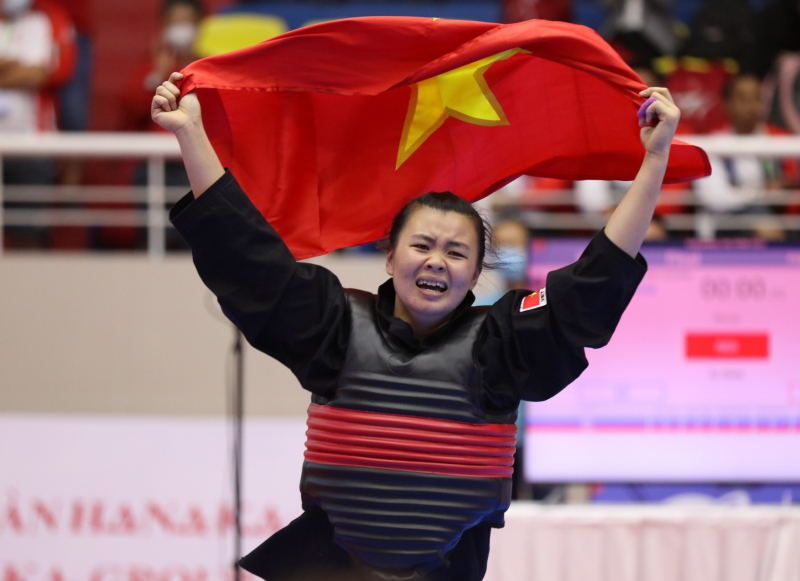 The final competitions in Pencak Silat tanding events took place at the Bac Tu Liem Gymnasium in Hanoi on May 16.
Athlete Quang Thi Thu Nghia won a gold medal in Pencak Silat tanding in her final match against Siti Rahmah Binti Mohamed Nasir (Malaysia) with the score of 39-32.
It was Vietnam's first gold in the combat discipline. This is also the first time Nghia has topped a regional biennial meet.
Nghia was recruited to Son La province's Pencak Silat team in 2013 when she was an 8th grader. She had to practice intensively and at the same time completed her study at school.
The 23-year-old has had a remarkable record with two gold medals at the world championships in 2019 and 2020. Competing in the women's U75kg category, she also has golds from Asian, Southeast Asian and national championships.
For her achievements, Nghia was awarded a Certificate of Merit of the Vietnam Sports Administration.