230-kg war-left bomb in Quang Binh defused
Thứ Sáu, 04/03/2022, 18:33
The Military Command of Quang Binh province in collaboration with the Mines Advisory Group (MAG) on March 2 safely handled a 230-kg war-left bomb in Le Thuy district.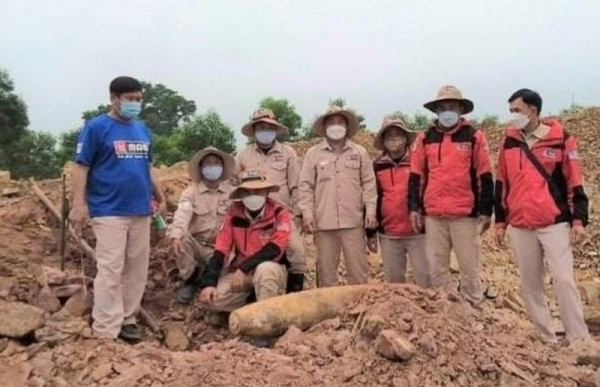 The MK82 bomb was found 50cm underground by locals in Truong Giang hamlet, Truong Thuy commune.
The bomb was located about 1km away from the residential area and 100 meters from the HCM Trail.
After a thorough examination, experts decided that the bomb was safe to move away. Functional forces then transported it to a safety area for detonation in line with regulations.
Last week, the MAG also handled another MM82 bomb weighing nearly 230 kg. It was discovered in the garden of a local family in Nguyen Son village, Cu Nam commune, Bo Trach district, Quang Binh.