29 people arrested in Cao Bang after illegal border crossing
Thứ Sáu 16/07/2021 20:42
Border guards operating in the northern province of Cao Bang said on July 16 that they have successfully detained 29 people who illegally entered the country from China.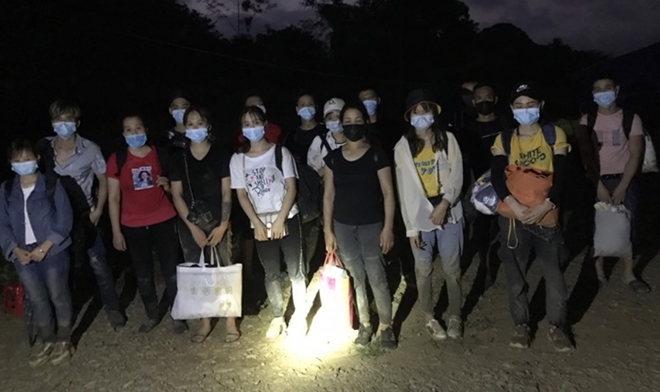 29 Vietnamese citizens are arrested for illegally entering the country from China.
This comes after the police discovered a group of 29 Vietnamese citizens on July 15 as they were attempting to cross the border and enter Vietnam at national border milestone.
When questioned by the authorities, the citizens confessed to illegally exiting China in order to seek employment elsewhere. However, due to the complicated developments relating to the COVID-19 pandemic and the major crackdown taking place on undocumented migrant workers in China, they were forced to return home via trails and crossings.
Upon detection, the entrants were immediately placed into quarantine in an effort to prevent the potential spread of COVID-19.