British Ambassador presents gifts to flood victims in Quang Binh
19:36 20/11/2020
British Ambassador to Vietnam Gareth Ward paid a visit to residents of Tan Ninh and Son Thuy communes in the central province of Quang Binh on November 19, two areas which were hit hard by flooding in recent days.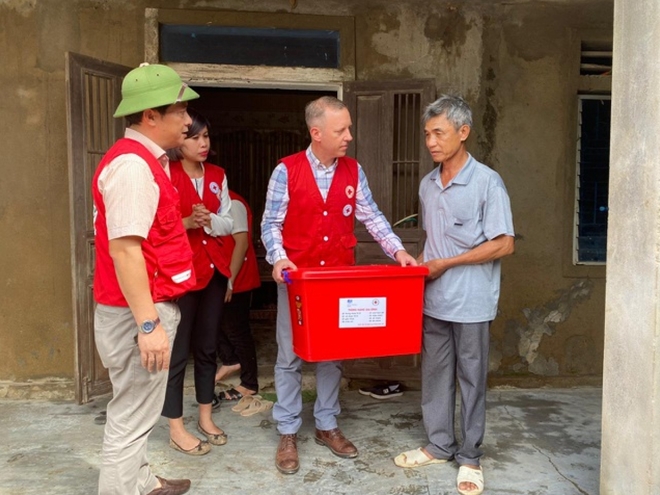 The Ambassador visits the homes of flood victims and presents them with practical gift sets.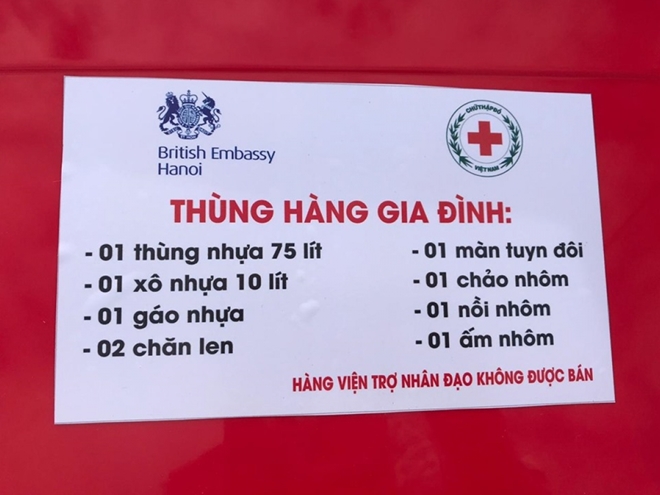 Each gift set contains useful items such as a plastic can, a plastic bucket, a water ladle, two woolen blankets, a mosquito net, an aluminum frying pan, an aluminum pot, and an aluminum kettle.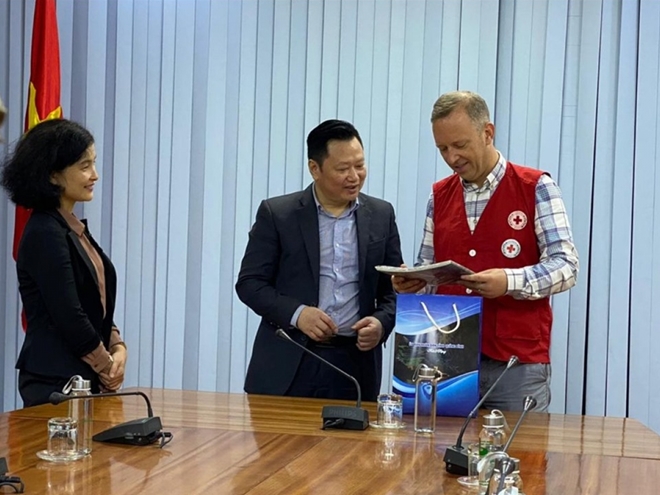 Ambassador Ward meets with Nguyen Tien Hoang, vice chairman of the Quang Binh's People Committee, as part of his visit to the central province.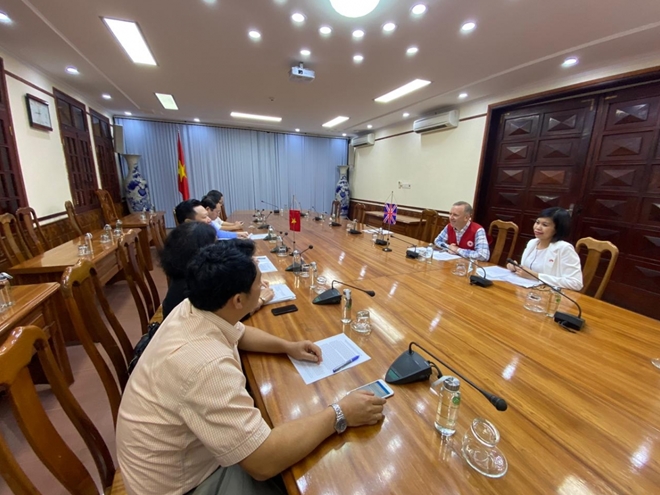 During the course of the meeting, the British diplomat extended his sincere condolences to the people of Quang Binh for their losses and the destruction of their property following periods of intense storms and flooding.

"The UK has been working closely with Vietnam to support provinces, including Quang Binh, in flood response and in increasing long-term climate resilience", the British diplomat adds.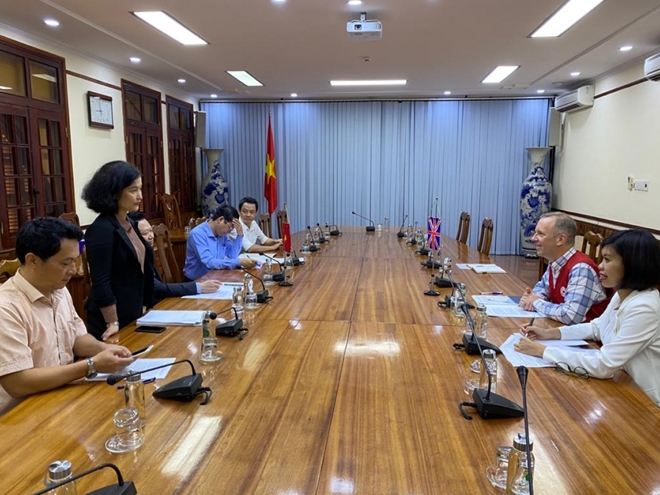 Both sides also discuss co-operation in the fields of tourism, human trafficking combat, and efforts to clear areas of bombs and mines that were left in previous conflicts.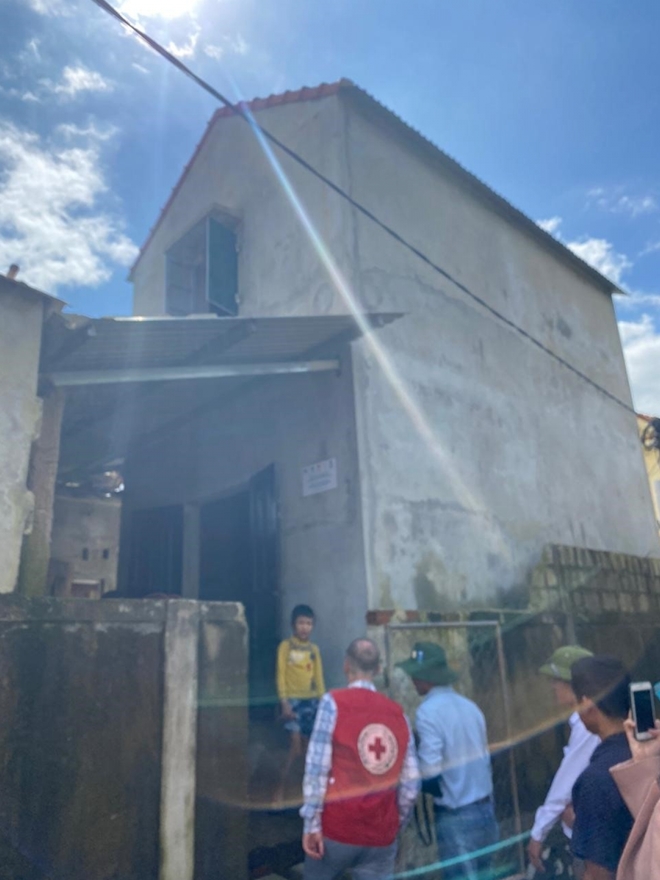 Ambassador Ward also visits a number of flood-resilient houses which have been built as part of a project aimed at improving the resilience of coastal communities to combat climate change nationwide. The scheme is jointly funded by the Green Climate Fund (GCF), the Vietnamese government, and the United Nations Development Programme (UNDP).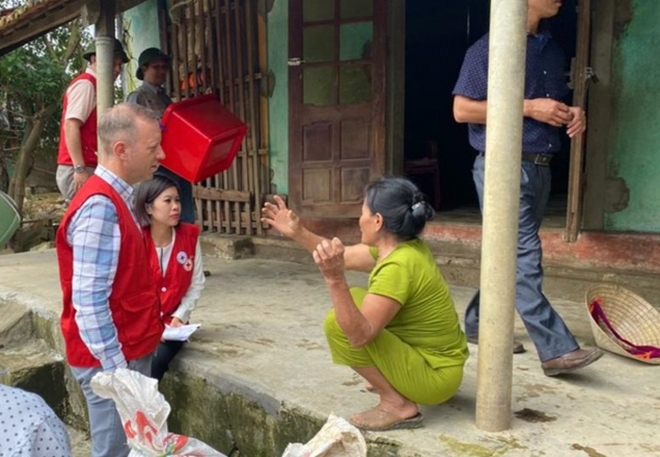 Early November witnessed the UK government announce a donation of GBP500,000, equivalent to US$650,500, in support of flood-hit victims in the central region.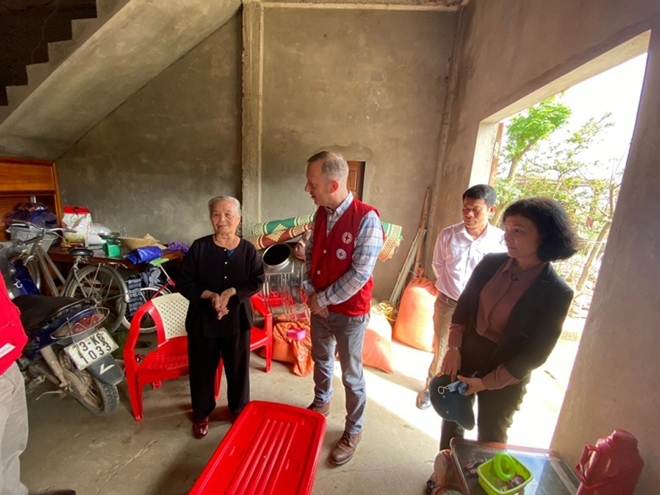 The aid is transferred to the International Federation of Red Cross and Red Crescent Societies through the British Red Cross. The money goes towards helping to provide more accommodation, clean water and food, as well as supporting the livelihoods for approximately 160,000 people affected by natural disasters in the country.