Hanoi asks residents to use market coupons amid COVID-19
15:15 29/07/2021
PSNews - A local administration of Hanoi has required its residents to use market coupons, aiming to ​limit gatherings and contact amid an increase in COVID-19 infection cases in the community.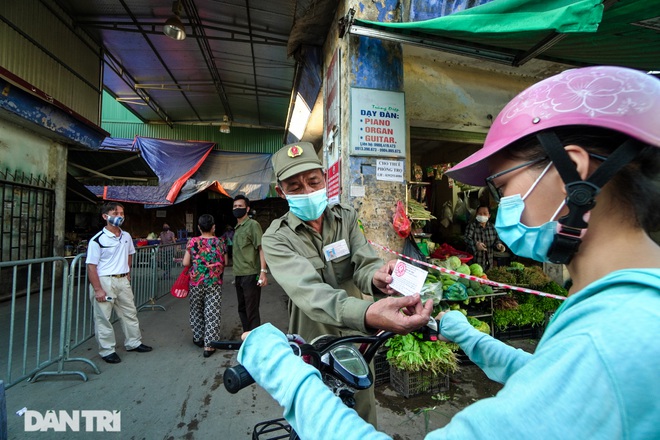 Hanoi applies the market coupon policy amid COVID-19. Photo: Dantri.
Households in 8 wards of Tay Ho district in Hanoi have received market coupons from authority who aim to manage the number of people entering markets, the quantity of goods and large gatherings during COVID-19 social distancing time.
Accordingly, each household gets a market coupon to use during 15 days of social distancing. The coupon has the name of the household representative and the family address. Each household can go to the market four times a week, alternately at a certain time on even or odd days and Sundays and spend one hour in the market.
Local residents are required to present their coupons before entering the market, along with having their body temperature measured and using of hand sanitizer. The policy aims to reduce the frequency that citizens need to go to the market, thereby helping to curb the further spread of the SARS-CoV-2 virus.
Earlier, the scheme has already been used in both Ho Chi Minh City and Da Nang City. As reported, due to surge of COVID-19 cases, Hanoi has imposed social distancing measures for 15 days, starting July 24.