Indian naval ship INS KILTAN visits Ho Chi Minh city
Thứ Tư, 23/12/2020, 21:25
Indian naval ship INS KILTAN will be making a technical halt at Nha Rong port, Ho Chi Minh city from 24-26 December.

This ship visit forms part of the Indian Navy's ongoing operational deployment of its ships to South East Asia region.
The ship will deliver humanitarian assistance including disaster relief stores for the flood affected people of eentral Vietnam. These stores will be handed over to Vietnam's Central steering committee for national disaster prevention and control.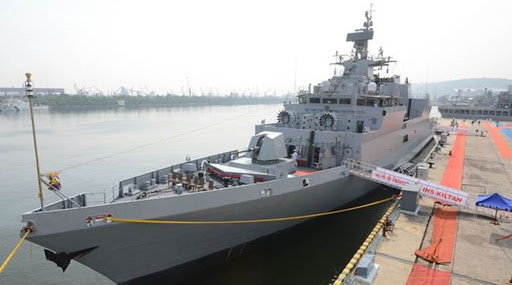 Indian naval ship INS KILTAN

India-Vietnam relations have grown stronger in recent times due to the vibrant economic engagement and growing convergence on political, regional and security issues. The bilateral relations were elevated to Comprehensive Strategic Partnership in 2016.
Despite the COVID-19 pandemic situation, both countries have maintained the momentum in bilateral engagements. Prime Ministers of both the countries held online talks on 13 April 2020. Virtual summit was conducted on 21 December between the two Prime Ministers. The Joint Commission Meeting between the two Foreign Ministers were conducted online on 25 August... These high-profile engagements signify sustained momentum in the bilateral relationship and in defence and security cooperation.
The current ship visit seeks to enhance maritime cooperation between the two navies and will further bolster the strong bonds of friendship between the two countries and contribute to security and growth for all in the region.