Made-in-Vietnam satellite ready for launch into orbit
20:01 12/04/2021
Following its development and creation by the Vietnam National Space Center (VNSC), micro-satellite NanoDragon has now completed all testing and is set to be launched into orbit during Japan's 2021 fiscal year.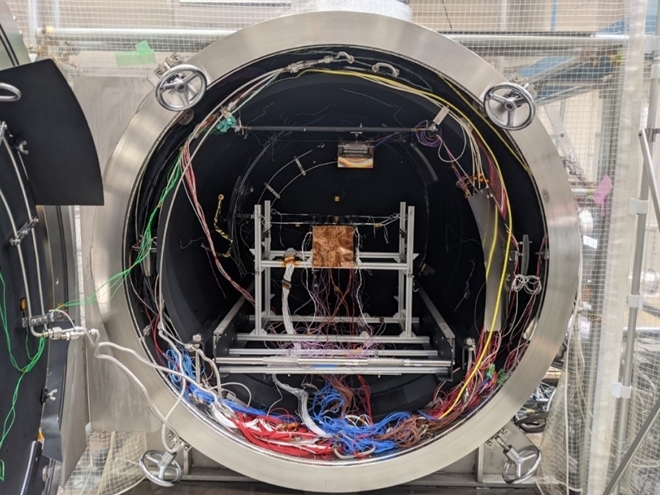 Made-in-Vietnam satellite NanoDragon
The device was sent to the Kyushu Institute of Technology in Japan in order to undergo quality control in an environment which aims to simulate the conditions that it will face after launch, with the satellite now ready after successfully passing all tests.
At present, the satellite has been returned to Vietnam and is now operating normally. Moving forward, it is poised to be launched by the Japanese Epsilon missile in Japan's 2021 fiscal year, which will last until March, 2022.
According to Le Xuan Huy, deputy general director of VNSC, NanoDragon is anticipated to operate in the solar synchronous orbit (SSO) at an altitude of roughly 560 km. Weighing approximately four kilos, the device's main task will be to integrate an Automatic Identification System (AIS) which is used for the purpose of tracking and monitoring vessels out at sea.
It has also been designed to verify the quality of Japan's MEISEI satellite navigation and positioning system, along with a new advanced onboard computer which has been developed exclusively for microsatellites, he says.
"Space technology is a high-tech industry that requires sufficient qualifications in terms of human resources, and infrastructure facilities, coupled with long-term development orientation. It takes between 5 and 7 years to develop a satellite so it is essential to outline a long-term orientation as a way of ensuring human resources and proper investments to meet the demand," Huy adds.
Alongside NanoDragon, VNSC has previously conducted research and manufactured the PicoDragon satellite which weighs one kg, along with the MicroDragon satellite which weighs 50kg, both of which ultimately proved to be highly-successful projects.