Binh Thuan dragon fruit expected to get protected status in Japan
Thứ Sáu, 08/10/2021, 17:00
Dragon fruit, a speciality of Binh Thuan province, is expected to be awarded the Protected Geographical Indication certificate in Japan.
Protected Geographical Indication status identifies an agricultural product, raw or processed, of which the quality, reputation or other characteristics are linked to its geographical origin. The Protected Geographical Indication applies to agricultural, agro-food and wine products.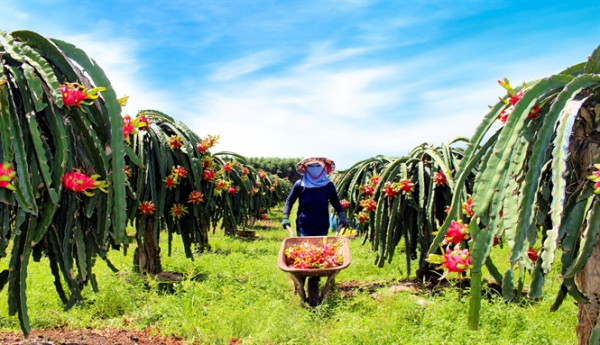 The application for Protected Geographical Indicationstatus in Japan for Binh Thuan province's dragon fruit has undergone two appraisals and recently finished receiving third-party comments on September 21.
If the application was approved, Binh Thuan province's dragon fruit would be the second fruit from Vietnam to receive Protected Geographical Indication status in Japan, after Luc Ngan lychee in northern province of Bac Giang. Binh Thuan is among the provinces producing the most dragon fruit in Vietnam with an annual output of nearly 700,000 tonnes.
As of December 31, 2020, Vietnam had received 101 Protected Geographical Indications for its farm produce, including six in foreign countries.
Vietnamese dragon fruit continues to enjoy advantages in international markets, with the diversification of dragon fruit products being considered the right direction to expand consumption channels, whilst developing markets and brands.
In the nation, dragon fruit is classified as a key export fruit product which rakes in billions of US$ each year. The largest consumers of Vietnamese dragon fruit are China, Thailand, and Indonesia. In addition, Vietnamese dragon fruit has also been exported to many other countries globally, such as India, Australia, New Zealand, Japan, the EU, and Chile.
Binh Thuan province is also home 33,750 hectares of dragon fruit growing areas, of which 11,936 hectares and 517 hectares have now been certified by VietGAP and GlobalGAP standards.