CAND Newspaper and donors build home for poor family in Thanh Hoa
11:52 25/01/2022
Readers of Public Security (CAND) Newspaper and donors has built a new house for Le Phu Tai's family, in Village 10, Dong Hoa commune, Dong Son district, Thanh Hoa.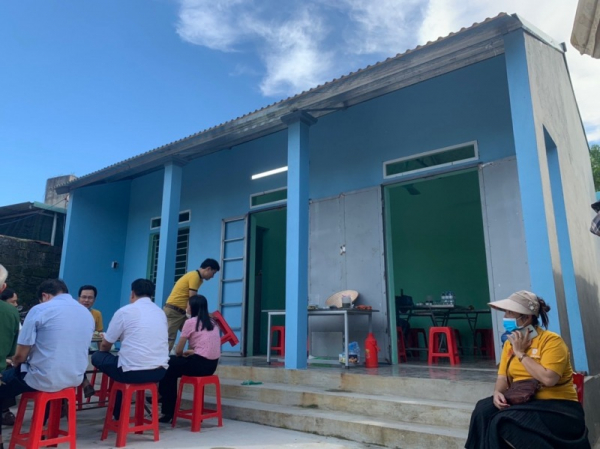 Tai has suffered from a mental illness and been treated at Thanh Hoa Psychiatric Hospital for years. Thus his family has had lots of financial difficulties
His wife is the breadwinner of his family, supporting him and 4 children, so they are so poor.
Before receiving the new home, the family had lived in an old dilapidated house.
After Tai's story was released in the CAND Newspaper, many readers expressed their sympathy and donated money in support of the family. After some time, the donation reached over 14 million Dong. Other benefactors also provided funding to Tai to build his new home costing nearly 100 million Dong.
But it seemed that bad luck stuck Tai's family. His wife then had a terminal liver cancer when the house was under construction. Tai's wife died before the house was completed.
Although his wife had passed away, Tai and his children now have a new home to live in.
At the house handover ceremony, he expressed his gratitude to the donors and CAND Newspaper for their generous assistance.