Family travels 300 km to support Vietnamese athlete at SEA Games 31
21:28 17/05/2022
PSNews – The 18-member family of Mr. Ngan Thanh Tam has traveled more than 300 km from Son La Province to My Dinh Stadium in Hanoi to support their son Ngan Ngoc Nghia – a Vietnamese runner competing at SEA Games 31.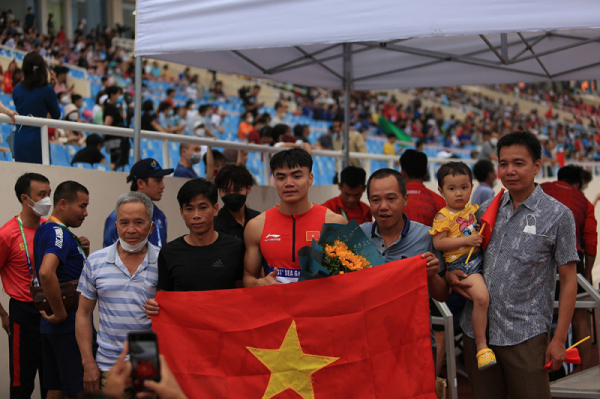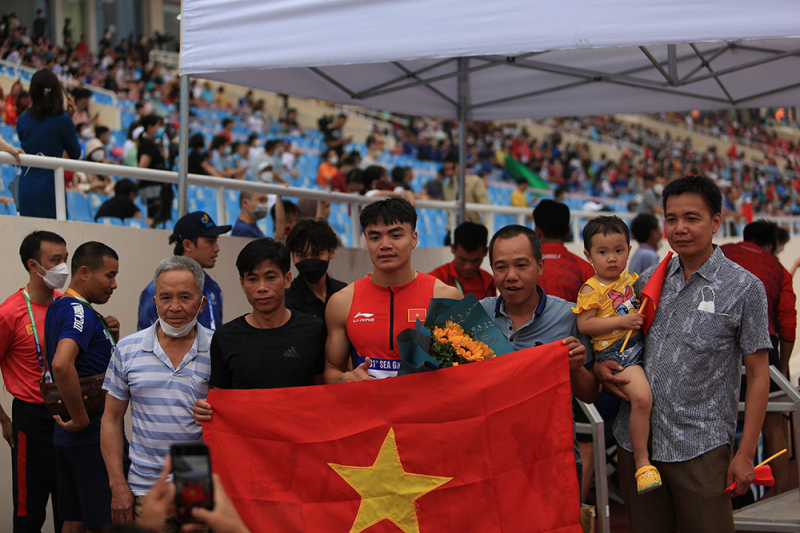 Thanks to the huge support from his family and fans, Ngan Ngoc Nghia, an athlete working with the Public Security Forces, came second at the men's 200m category of SEA Games 31, finishing the track at 20.74 seconds.
This is his first-ever medal at the SEA Games.
Nghia once again broke the national record that he had set on the morning of the same day in the qualifying round at 20.81seconds.
The 16-year-old Thai athlete Puripol Boonson, who also attended the SEA Games for the first time, was crowned the 200m champion.
Puripol Boonson is a phenomenon at SEA Games 31. In the qualifying round, he broke the SEA Games record with a time of 20.41s. In the final round, the Thai athlete broke his own record and set a new one of 20.37s.