Flood death toll rises to 9 in central Vietnam
19:14 01/12/2021
Death toll from the devastating floods that are hitting central Vietnam has risen to nine, while nearly 60,000 houses have been submerged, according to the National Steering Committee on Natural Disasters Prevention and Control at a meeting on December 1.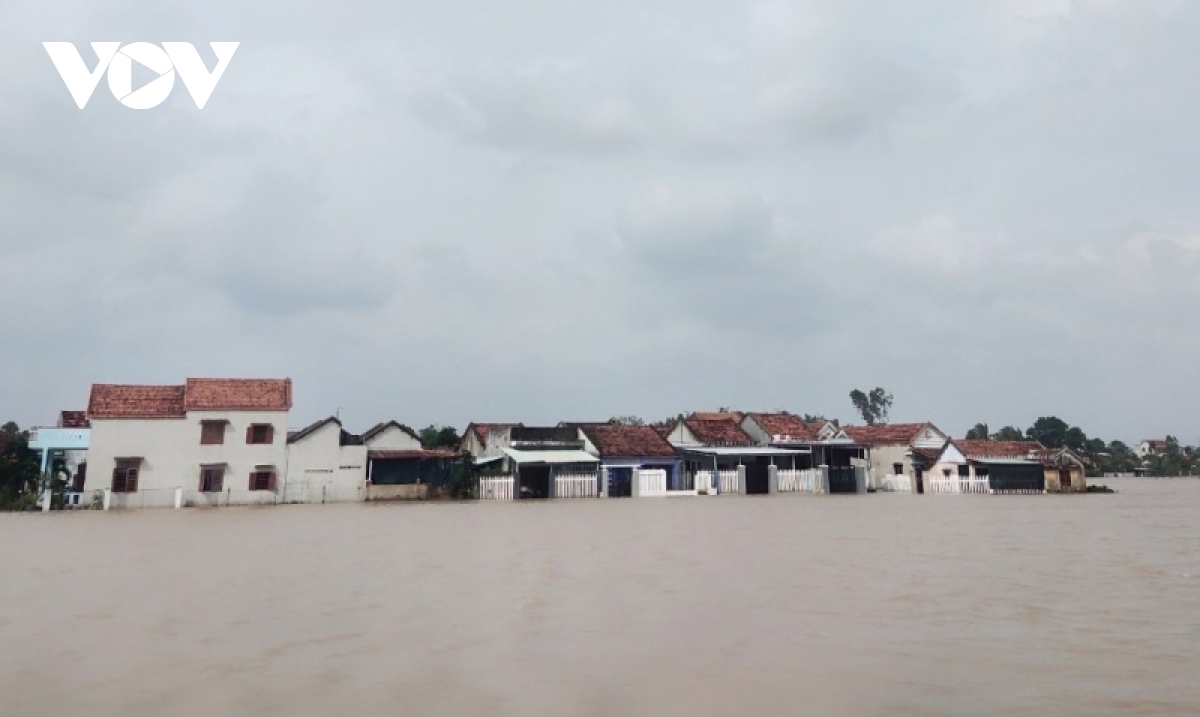 Phu Yen suffered the heaviest casualties with six deaths, followed by Binh Dinh and Kon Tum.
Rising floodwaters have submerged nearly 29,000 houses in Phu Yen, with as many as 4,700 houses 1-2m deep under water.
The central coastal province has also evacuated a total of 5,517 households from low-lying areas to a higher ground.
Torrential downpours have triggered landslides, disrupting traffic on national highways running across Quang Nam, Quang Ngai, Binh Dinh, and Phu Yen provinces.
Rising floodwaters have also damaged or broken tens of kilometers of the dyke embankment system and submerged hundreds of hectares of rice and subsidiary crops in many parts of the central region.  
The National Centre for Hydro Meteorological Forecasting reported that rain is likely to cease on December 1, and floodwaters will consequently subside in the coming days.
However, Minister of Agriculture and Rural Development Le Minh Hoan requested localities to remain highly vigilant to avoid unwanted consequences. He also suggested that localities review damage to get support from the ministry to soon restore agricultural production.