Flooding leaves seven dead and missing in central Vietnam
20:26 18/10/2021
Heavy rain and flood discharge from hydropower plants have flooded parts of the northern and central regions during the past few days, leaving three dead and four missing.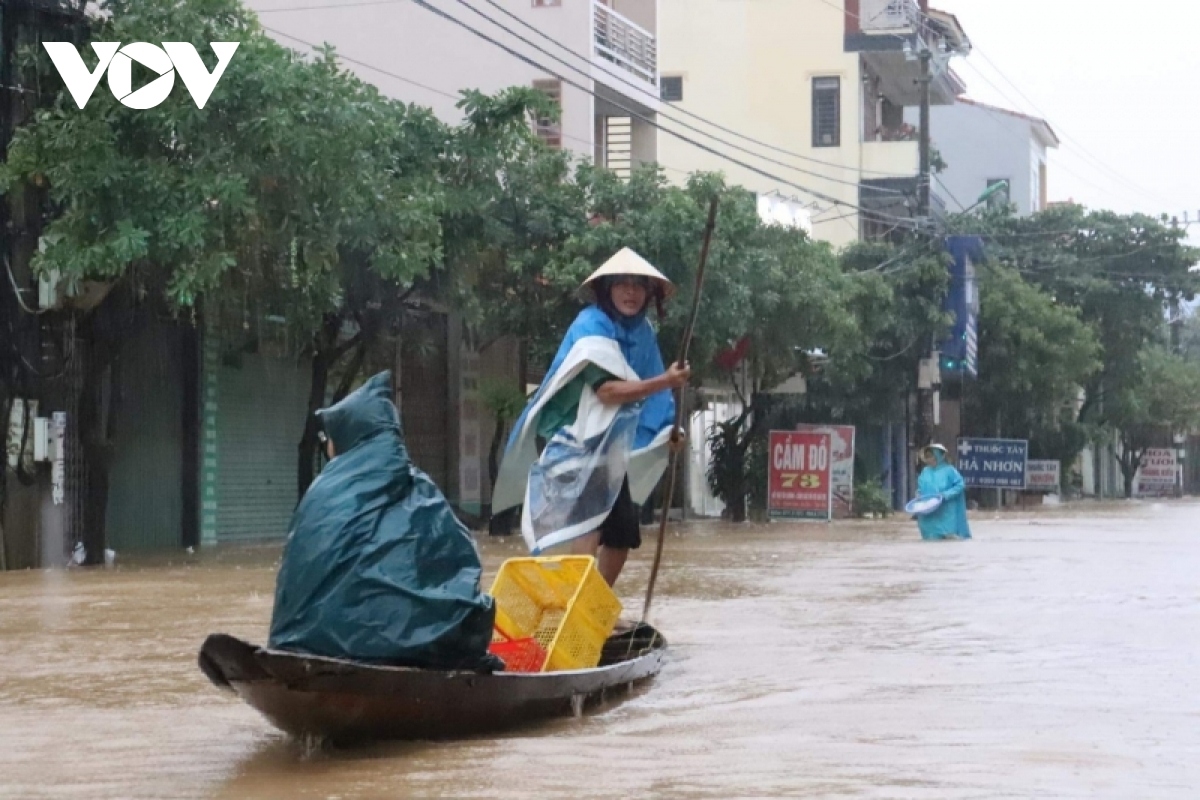 Two locals in Nghe An province and one in Hoa Binh province have been washed away by violent floodwaters, while four others have been reported missing in Quang Tri, Quang Binh, and Thua Thien-Hue provinces, according to the Central Steering Committee for Natural Disaster Prevention and Control.
Furthermore, a number of key roads throughout the central and Central Highlands regions have been blocked by floods and landslides, with floodwaters across local rivers exceeding the third alert level.
Thousands of households across two regions have been forced to be evacuated from low-lying areas. In Quang Binh province alone approximately 66,000 people have been brought to safe areas in order to avoid floods, while nearly 2,000 people have been urgently forced to leave their homes due to landslides.
Elsewhere, rising floodwaters have submerged 151 houses and roughly 1,000 hectares of crops in Dak Lak province, damaging numerous roads and bridges.
Meanwhile, water discharged from saturated hydropower dams in central provinces such as Thua Thien-Hue, Quang Nam, and Ha Tinh over the past two days has been blamed for escalating the flooding that has left thousands of houses submerged in the localities.
The Huong Dien hydropower plant in Thua Thien-Hue discharged between 2,200 to 2,600 cubic metres a second on October 17, while Dak Mi4, Song Bung 4 and A Vuong hydropower plants in Quang Nam discharged a total of 5,000 cubic metres per second into Vu Gia river, submerging thousands of houses downstream.
Heavy rain is forecast to continue to hit central provinces from Nghe An and Thua Thien-Hue on October 18, with rainfall likely to to reach 100 to 200 mm, even 250 mm in some places, according to the National Centre for Hydro-meteorological Forecasting (NCHMF).
On October 17 Deputy Prime Minister Le Van Thanh asked the affected cities and provinces to seriously implement instructions issued by the Prime Minister, timely inform local authorities and people about developments of natural disasters, and monitor residential areas vulnerable to flooding and landslides.
Relevant agencies have also been urged to ramp up measures aimed at evacuating locals to shelters and ensure daily necessities for flood-affected residents.